Michaella Surat, a Colorado State University student, was arrested for allegedly assaulting a police officer after the altercation.
Police in Colorado are investigating an incident partially caught on video, which appears to show an officer slamming a 22-year-old woman to the ground during an altercation.
The cell phone video, uploaded by Barstool Sports, has been viewed more than 700,000 times.
The incident occurred early Thursday when Fort Collins officers were called to break up a fight between two men, police said.
Police said they told Surat, a 22-year-old sorority member at Colorado State University, to leave, but she remained at the scene and "physically obstructed and struck an officer."
The video then appears to show an officer slamming Surat facedown on the sidewalk. Surat was arrested and booked into jail on charges of third-degree assault and obstructing a peace officer.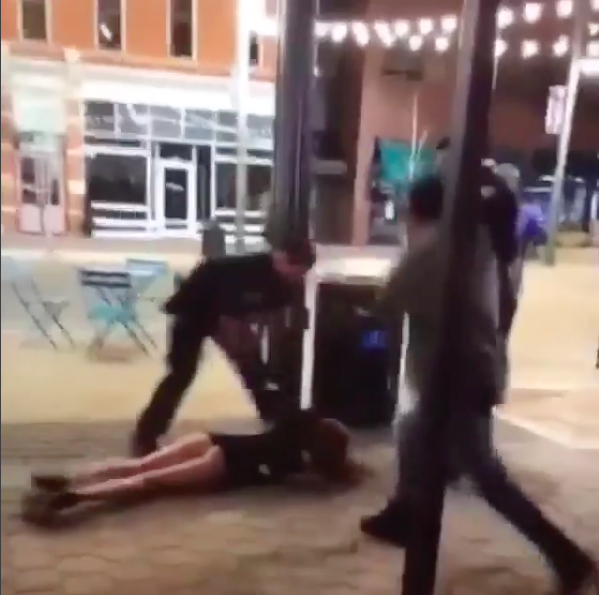 Fort Collins police said the incident would be investigated and an internal review of the officer's actions would be conducted.
However, Fort Collins Police Services Chief John Hutto said that the "short, publicly-available video does not have the context or content of the full event."
"Additionally, rarely in use-of-force situations is there agreement from all the parties involved as to the appropriateness, efficacy, or necessity of its use," he said.
Apart from the cell phone video, the incident was also captured by the officers' body cameras, but Hutto added that he would not release the footage until the investigation was complete.
---
Source: https://www.buzzfeed.com/usnews.xml