It's actual FAKE NEWS.
A completely fake story about a "midget crime gang" running rampant in Boston is going viral on Facebook.
The story is from World News Daily Report, a site that publishes completely fabricated hoaxes meant to look like real news stories. The story claimed a gang of little people were breaking into houses via cat doors. It's generated over 360,000 shares, reactions, and comments on Facebook since being published four days ago.
Some of that site's other recent viral hoaxes include "Morgue employee cremated by mistake while taking a nap," which generated over 1555,000 Facebook engagements, and "Woman arrested for training squirrels to attack her ex-boyfriend," which has over 1.1 million engagements since being published on April 1.
World News Daily Report
Via kotaku.com
The other mugshot is an unaltered image. And unlike the other two, the man in question actually is a little person.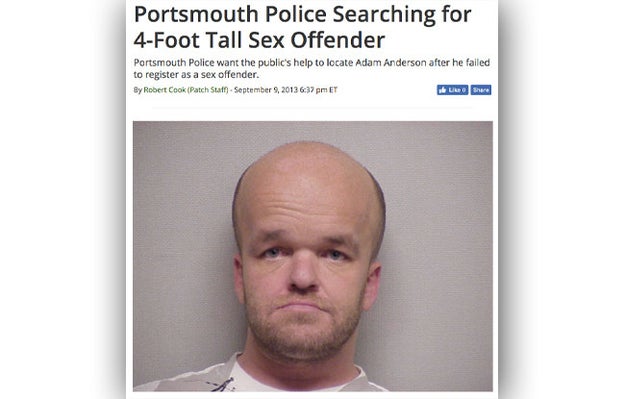 Patch / Via patch.com
The hoax received a boost on Facebook from local radio stations that shared it on their pages. A classic rock station in South Carolina got almost 500 shares for the story:
It was also posted by stations in Massachusetts and Louisiana. None of them labeled it as a hoax.
---
Source: https://www.buzzfeed.com/usnews.xml