Aerial footage showed dozens of people punching and kicking one another.
Violent clashes broke out Saturday as Trump supporters attending a "Free Speech" rally in Berkeley, California, were confronted by self-described anti-fascist protesters.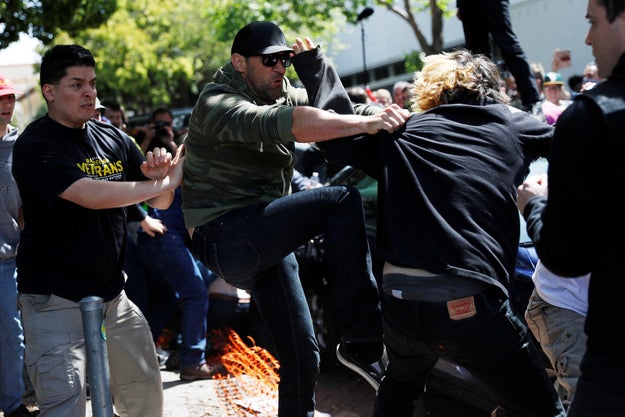 Stephen Lam / Reuters
Officer Byron White, a spokesperson for the Berkeley Police Department, told BuzzFeed News that at least 13 people had been arrested.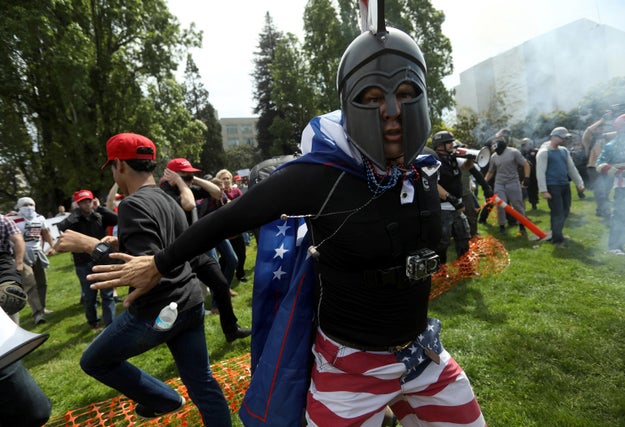 Jim Urquhart / Reuters
White said demonstrators originally gathered at a local park but subsequently moved to the city's downtown area. Police called on county officials for reinforcements from neighboring towns.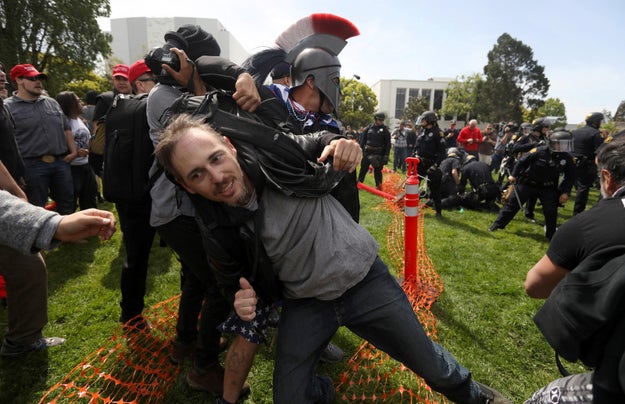 Jim Urquhart / Reuters
---
Source: https://www.buzzfeed.com/usnews.xml