Aerial footage showed dozens of people punching and kicking one another.
Violent clashes broke out Saturday as Trump supporters attending a "Free Speech" rally in Berkeley, California, were confronted by self-described anti-fascist protesters.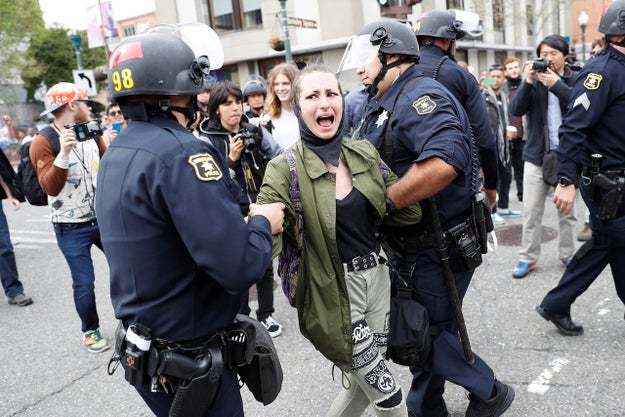 Stephen Lam / Reuters
An estimated 200-300 people were involved in the protests, sometimes breaking off into smaller groups that argued or yelled at each other. Twenty-one people were arrested, according to the Berkeley Police Department.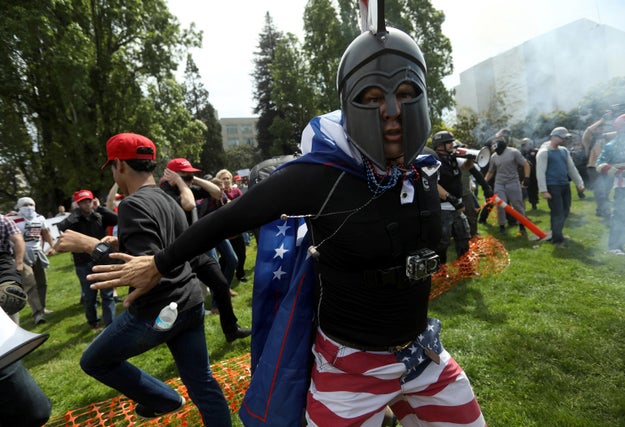 Jim Urquhart / Reuters
Berkeley Police Officer Jenn Coats told BuzzFeed News that those arrested were held on a variety of charges, including battery, assault with a deadly weapon and resisting a law enforcement officer. A complete list of individuals arrested was not immediately available.
Police also received reports of at least 11 people who were injured in the violent encounters that broke out during the protest, Coats said. Seven of those people were taken to nearby hospitals for treatment.
---
Source: https://www.buzzfeed.com/usnews.xml