The Tiffany Trump page that posted it is almost certainly not real.
To mark the Easter festivities, an unverified Tiffany Trump Facebook page posted an image of President Trump being held by Jesus in the oval office.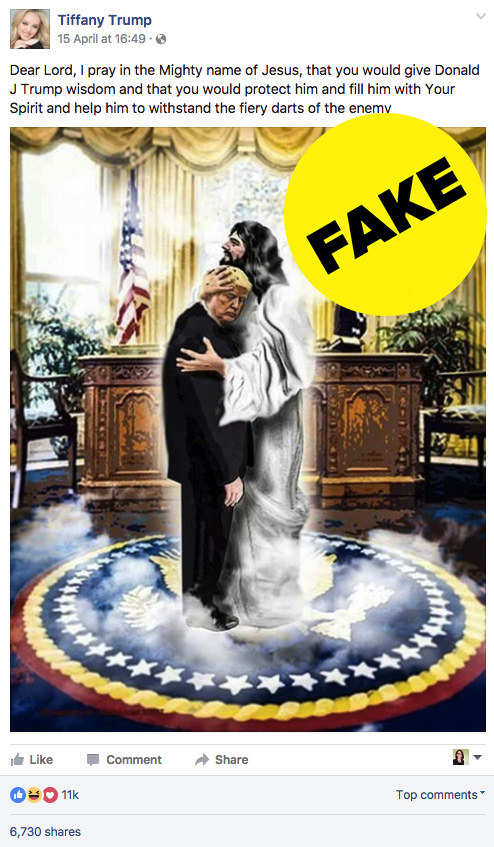 "Dear Lord, I pray in the Mighty name of Jesus, that you would give Donald J. Trump wisdom and that you would protect him and fill him with Your Spirit and help him withstand the fiery darts of the enemy," the caption said.
Screenshot / Via Facebook: tiffanytrump
Since being published, the image has been shared over 11,000 times on Facebook and even got an angry post from Democraticmom.com.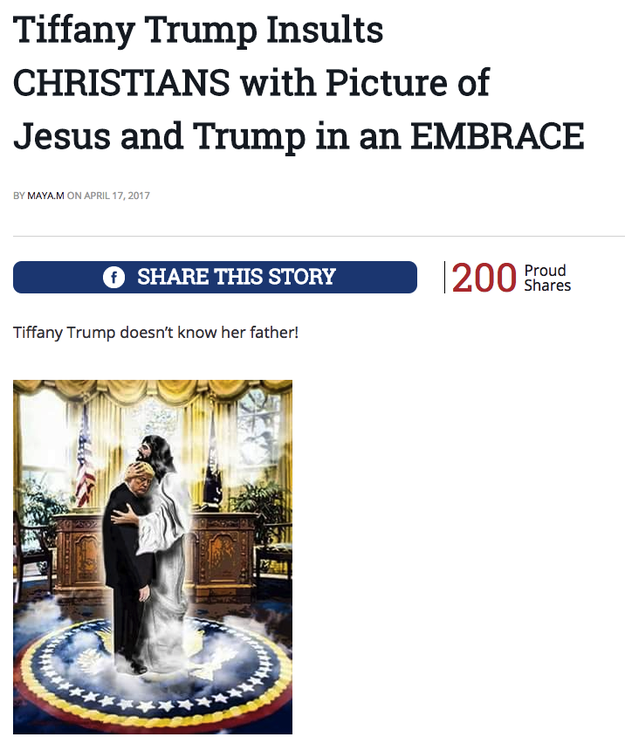 Screenshot Democraticmoms.com
The photo took on a life of its own on Twitter, where it received thousands of likes and retweets.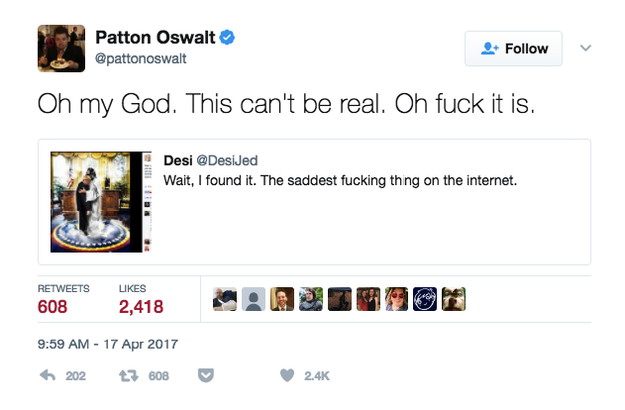 Twitter / @pattonoswalt
Soon, there were jokes.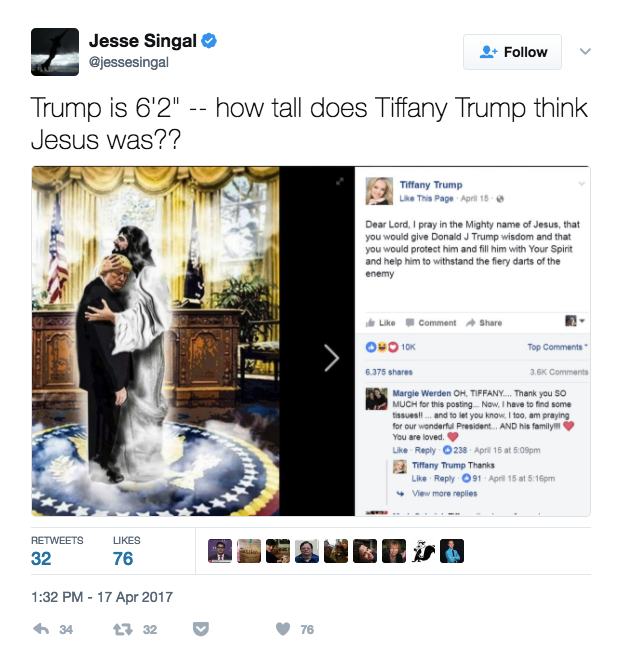 Twitter / @jessesingal
---
Source: https://www.buzzfeed.com/usnews.xml