Alt-right leader Richard Spencer is planning on speaking at Auburn Tuesday evening, even though the Alabama University canceled his event due to safety concerns.
A man is suing Auburn University to allow white nationalist Richard Spencer to speak on Tuesday night after the university canceled his event over safety concerns.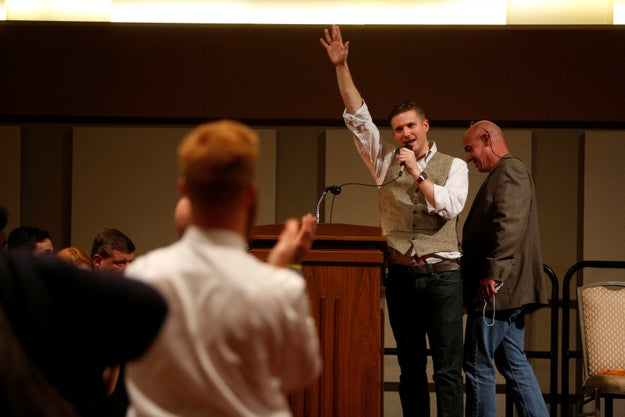 Spencer Selvidge / Reuters
A person under the name Cameron Padgett filed the complaint, claiming the Alabama state school violated free speech rights by canceling Spencer's appearance at the student union, according to the complaint.
Padgett says he rented the auditorium where Spencer planned to speak and since it is a public institution — because he complied with all the university's conditions — the alt-right leader should be allowed to do so.
"Auburn is not allowed to pick and choose what views are to be represented in a facility open to the general public for holding meetings and giving and hearing speeches," Padgett stated in the complaint.
Last Friday, the school released a statement saying it "strongly deplores" Spencer's views and "encourage the campus community to respond to speech they find objectionable with their own views in civil discourse and to do so with respect and inclusion."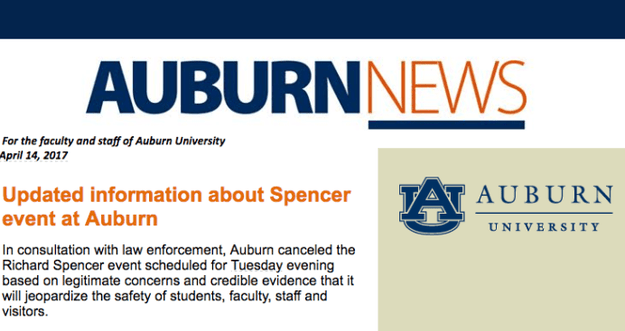 "Auburn made a stupid decision," he said. "I think they might have genuinely believed that I would back down and just go away. They could've done cursory research about me and realized that I'd never do that. This is going to be much more problematic and difficult for them."
"I will be on the Auburn University campus at 7 PM on Tuesday, April 18th," he vowed. "And I will hold a speech."
---
Source: https://www.buzzfeed.com/usnews.xml