Police said Kori Ali Muhammad allegedly killed a motel security guard last week in Fresno, then randomly shot and killed 3 people on Tuesday.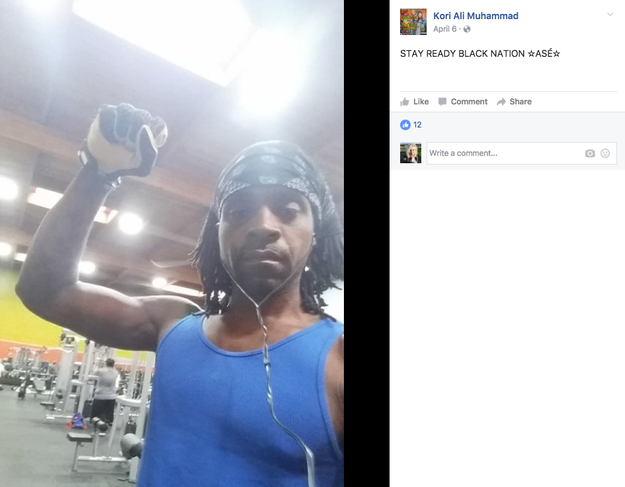 Facebook
Police say a 39-year-old homeless man is in custody after killing a motel security guard, then killing three other people in a shooting spree in Fresno, California.
Authorities had been searching for Kori Ali Muhammad after he was identified as a suspect in the fatal shooting of a security guard at Motel Six on Thursday, Fresno Police Chief Jerry Dyer told reporters.
Then, on Tuesday morning, police received alerts through a gunshot detection system that 16 rounds had been fired at several locations in the city within a minute.
Officers were responding to the shooting when they saw a man running away from the scene, Dyer said. Officers arrested the man and realized it was Muhammad. As he was taken into custody, he said, "Allahu Akbar," the Arabic phrase meaning "God is great" that has also been adopted by terrorist groups such as ISIS.
"I'm not certain why he said what he said today, but I'm sure through the course of the interview we'll determine why," Dyer said.
Dyer added that police had found a Facebook page that appeared to belong to Muhammad which contained anti-government and anti-white posts.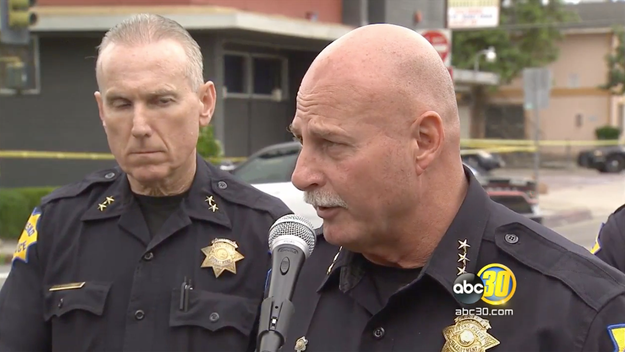 ABC 30
Gunshots were detected at four locations within a block of each other Tuesday morning. At the first location, Dyer said a man riding in a utility company pickup truck was fatally struck.
More gunshots were fired at another person nearby, but they were not injured. Then, in the parking lot of Catholic Charities, another man was fatally shot, Dyer said. Just outside the parking lot, a third man was fatally shot.
Dyer said police are working to identify the three men killed on Tuesday. The security guard who was killed on Thursday was identified as 25-year-old Carl Williams, ABC 30 reported.
---
Source: https://www.buzzfeed.com/usnews.xml