The quarterback said he had some family matters to attend to.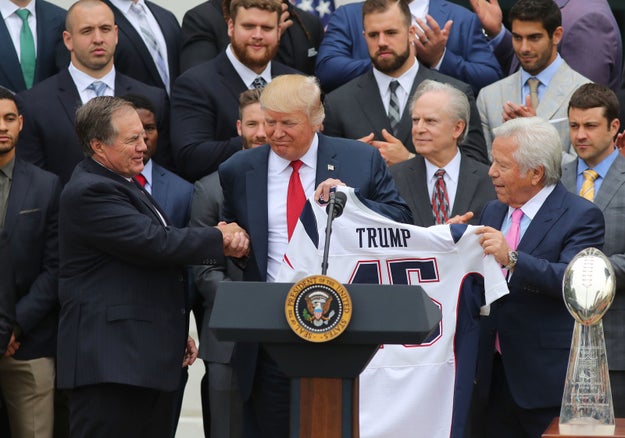 Boston Globe / Getty Images
President Donald Trump welcomed the New England Patriots to the White House on Wednesday to celebrate their victory in this year's Super Bowl, but several players skipped the ceremony for political reasons.
Also absent was quarterback Tom Brady, an old friend of Trump, who announced Wednesday morning that he would not be attending the event due to "personal family matters."
"In light of some recent developments, I am unable to attend today's ceremony, as I am attending to some personal family matters," Brady said in a statement to ESPN.
The player previously cited a "family commitment" when he skipped the team's White House visit under President Obama following their Super Bowl victory in 2015.
Brady said Wednesday he was "so happy and excited" that the Patriots were being honored at the White House — an event typically held for the winning Super Bowl team.
"Thank you to the president for hosting this honorary celebration and for supporting our team as long as I can remember," Brady said.
The quarterback said he hoped the team could win another championship and visit the White House again soon, and wished his teammates well.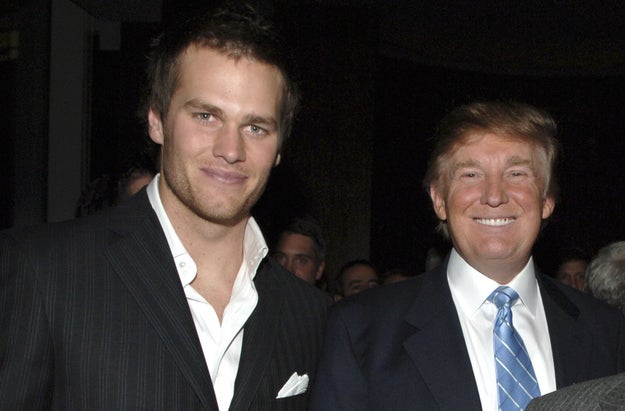 Brady and Trump in 2005.
Stephen Lovekin / WireImage for Bragman Nyman Cafarelli
However, six of his teammates publicly vowed to boycott the event because of their opposition to Trump: tight end Martellus Bennet, safety Devin McCourty, linebacker Dont'a Hightower, running back LeGarrette Blount, defensive tackle Alan Branch, and defensive end Chris Long.
"I don't feel accepted in the White House," McCourty said of his reason for boycotting the event. "With the president having so many strong opinions and prejudices, I believe certain people might feel accepted there while others won't."
In February, BuzzFeed News reached out to 25 Patriots players whose contact information was accessible to ask whether they would attend the traditional celebration. Of that group, 21 did not respond to the inquiry; two players' representatives and one player avoided a definitive answer about attending; and only long snapper Joe Cardona said he would go.
---
Source: https://www.buzzfeed.com/usnews.xml