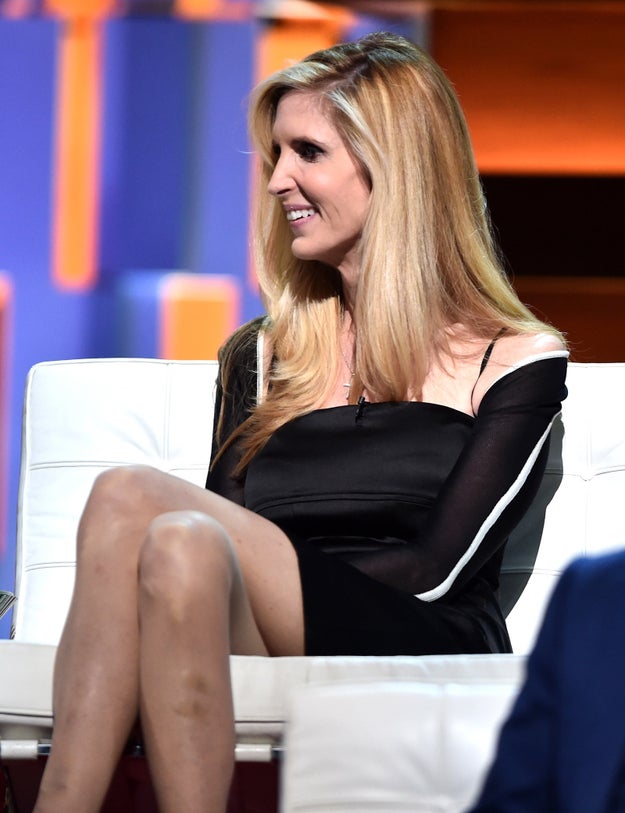 Alberto E. Rodriguez / Getty Images
The University of California, Berkeley, on Thursday reversed its decision to cancel a speech on immigration by conservative commentator Ann Coulter in April.
University Chairman Nicholas Dirks said in a statement that the speech would now take place on May 2 despite initial safety concerns that it could attract the sort of violence that erupted around a previous speaking event for Breitbart writer Milo Yiannopoulos. Recent Far Left vs. Far Right brawls have also broke near campus this year.
Berkeley police had informed the administration that the same groups were planning to target the Coulter event, prompting university officials to cancel it.
In response to the original cancellation, Coulter tweeted that she would give a speech on April 27 on Berkeley's campus anyway. She did not say anything about the new date on Twitter, in contrast to her tweetstorm on Wednesday.
The university said her decision to defy the cancellation was "of grave concern" because of violent groups that would converge on an unprotected location.
UC Berkeley said it would disclose the location of the May speech when it has finalized plans with the Berkeley College Republicans, which originally invited the commentator, and Coulter's staff.
Dirks said in his statement that he wanted to maintain "unwavering commitment to the First Amendment" and invoked UC Berkeley's history as the birthplace of the Free Speech movement. At the same time, he said he wanted to maintain "unwavering commitment to providing for the safety" of speakers, students, protesters, and community members.
Source: https://www.buzzfeed.com/usnews.xml