Yeah, he really said that.
Farese later defended his comments, telling the Commercial Appeal, "My job is not to care if anybody gets offended. Smart people will see it for what it is."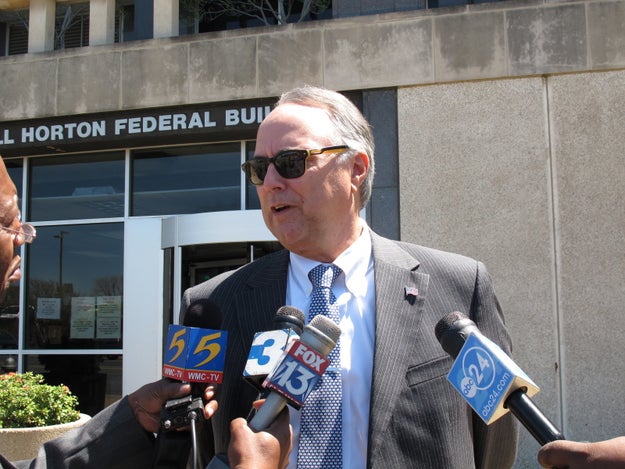 He did not respond to BuzzFeed News' request for comment. BuzzFeed News also reached out to the Mississippi and Tennessee Bar Associations where Farese is a member.
Giannini's legal team maintained that the sex was consensual.
His accuser testified in court that Giannini began raping her by his pool when she went to his house for a job interview.
"He pulled me down into the pool, put my forehead on the edge of the pool and got behind me and started raping me," she told the court.
She testified that Giannini then led her upstairs and placed an American flag towel on his bed and continued raping her, the Commercial Appeal reported.
"He told me that was my job interview," she said. "I kept crying and saying that I wanted to go home. I started praying out loud."
Adrian Sainz / AP
People were outraged at Farese's comments.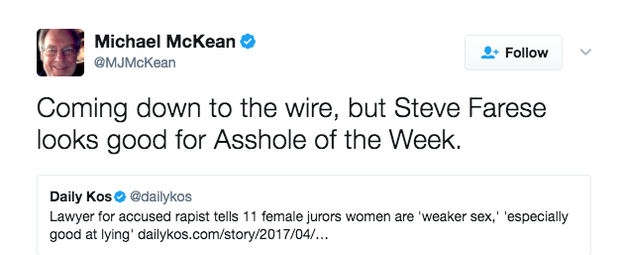 Some asked the Memphis Bar Association to determine if Farese's license to practice law should be revoked.

A spokesperson for the Memphis Bar Association, where Farese is a member, told BuzzFeed News that it had no jurisdiction to investigate complaints of misconduct against attorneys.
Sandy Garrett, the chief disciplinary counsel for the Board of Professional Responsibility for the Supreme Court of Tennessee, told BuzzFeed News that complaints filed against attorneys were confidential until the board imposed public discipline or filed formal disciplinary charges. She said the board did not have a comment on Farese's statements.
---
Source: https://www.buzzfeed.com/usnews.xml