"I felt triumphant… it was very cathartic."
Joyful. Triumphant. Shocked. Several women who accused Fox News host Bill O'Reilly of sexual harassment are celebrating his ousting, but caution it is only another step forward for a network plagued by allegations of mistreating women.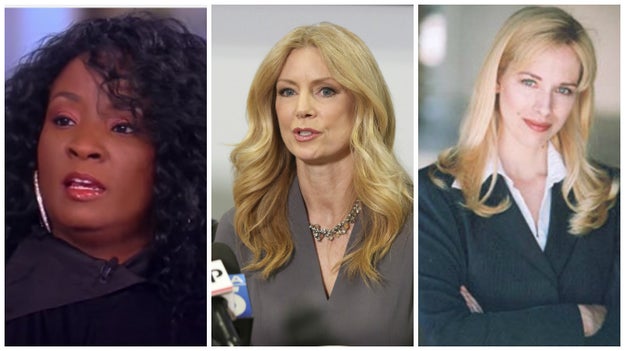 The View, AP, Caroline Heldman
Multiple women recently came forward accusing the cable news host of harassment since The New York Times reported earlier this month that five women received $13 million to settle allegations against O'Reilly, who has denied the claims. The April 1 report spurred an intense social media campaign and advertiser boycott, ultimately forcing 21st Century Fox to fire its iconic anchor, who had been on the air for more than 20 years.
Women's rights organizations hailed the move, marking a stunning downfall for one of the most preeminent forces in cable news, once thought to be untouchable.
"O'Reilly deserves this downfall," NOW President Terry O'Neill said in a statement Wednesday. "The many sexual harassment allegations leveled against him reveal a clear and ugly pattern of misogynistic behavior. It would be an insult to women everywhere to allow him to retain his coveted primetime television slot."
Attorney Lisa Bloom, who is representing three women who say O'Reilly treated them inappropriately, declared Thursday that "this is what women can do when we stick together, if we have a plan, we can bring them down."
Bloom's clients include radio host Wendy Walsh, former Fox News employee Perquita Burgess, and politics professor Caroline Heldman, a frequent guest on the network who filed a new complaint on the Fox News hotline on Wednesday.
Perquita Burgess, who had anonymously accused O'Reilly of sexual and racial harassment earlier this week, went public on The View the day after Fox News fired its top-rated host.
[youtube https://www.youtube.com/watch?v=l20GDLfuV44&w=560&h=349]
Burgess said she temporarily worked at Fox in 2008 and endured weeks of leering, inappropriate remarks and behavior by O'Reilly.
---
Source: https://www.buzzfeed.com/usnews.xml