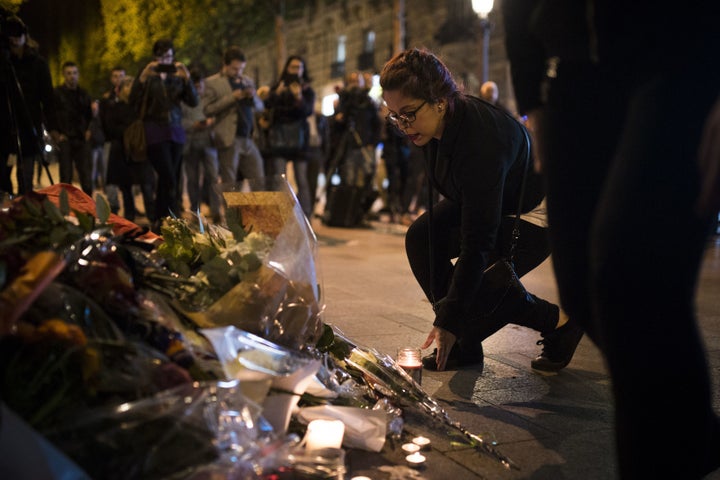 A memorial to the slain officer on Friday night.
Kamil Zihnioglu / AP
The French police officer killed during a terrorist attack on the Champs-Élysées in Paris on Thursday is being remembered as a proud defender of LGBT rights and as a patriot.
Paris police on Friday identified Xavier Jugelé, 37, as the officer shot dead when a gunman opened fire at a squad car on the famed French boulevard.
Two of the officer's colleagues, as well as a bystander, were injured in the incident, which was claimed by ISIS militants. The attacker, Karim Cheurfi, was shot dead by police.
Xavier Jugelé.
Paris Police / Via prefecturedepolice.interieur.gouv.fr
Jugelé was a proud member of the LGBT police group Flag, according to the organization's president Mickaël Bucheron.
"He was a simple man who loved his job, and he was really committed to the LGBT cause," Bucheron told the New York Times. "He joined the association a few years ago, and he protested with us when there was the homosexual propaganda ban at the Sochi Olympic Games."
Jugelé had served as a volunteer with the Gendarmerie, a national police force, for five years before heading to police academy in 2010 to officially join the Police Nationale, according to Libération.
"He was the epitome of a cop who loved his job," Yves Lefebvre, with the police union Unité-SGP, told the French outlet.
In the aftermath of the deadly terrorist attack on the Bataclan in Paris in November 2015, which killed 90 people attending a rock concert, Jugelé was one of the police officers who guarded the venue.
One year later, Jugelé was among those who attended a Sting concert for the venue's re-opening.
"I'm happy to be here. Glad the Bataclan is reopening. It's symbolic," he told People magazine at the time. "We're here tonight as witnesses. Here to defend our civic values. This concert's to celebrate life. To say no to terrorists."
"It doesn't feel strange, it feels important. Symbolic."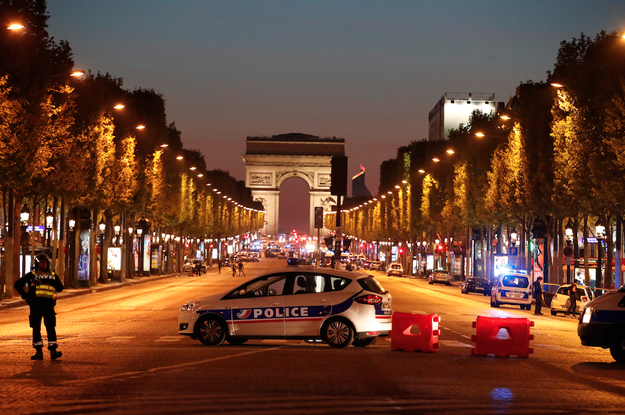 Christian Hartmann / Reuters
Jugelé leaves behind a partner with whom he was in a civil union, the news magazine Marianne reported.
French President François Hollande offered his condolences to the officer's loved ones on Thursday and said a national tribute service will be held.
On Saturday, more than 100 partners of police officers protested in Paris to remember Jugelé and call for better safety for officers, the BBC reported.
Many police officers on duty wore roses in memory of their slain colleague.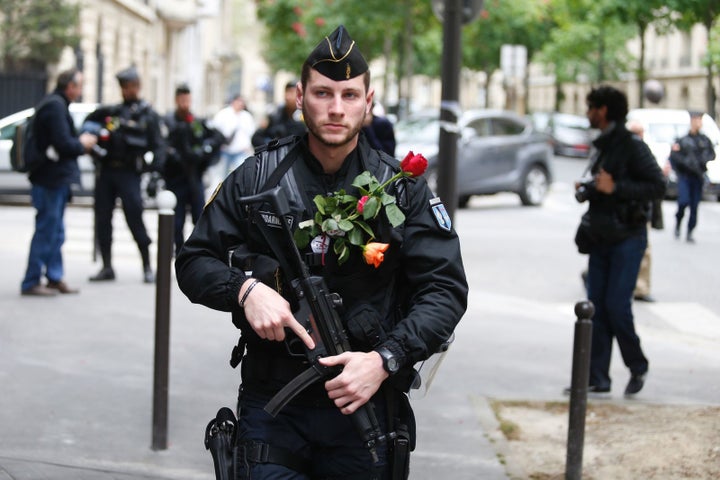 Geoffroy Van Der Hasselt / AFP / Getty Images
Source: https://www.buzzfeed.com/usnews.xml