RIP Simon.
The bunny was travelling from the UK home of Annette Edwards, a breeder of giant bunnies, to Chicago. A United Airlines spokesperson told BuzzFeed News that Simon arrived in good health, and was transported to a holding area.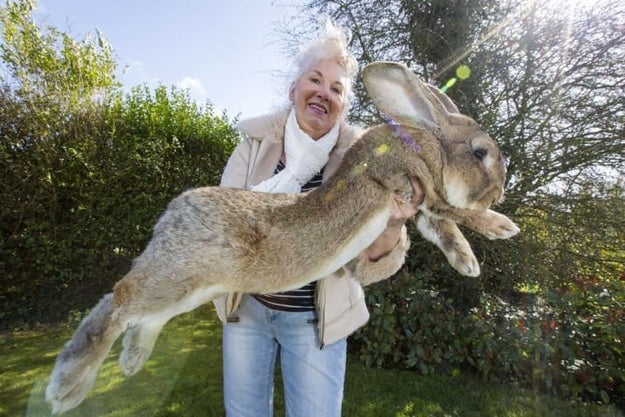 Later, when representatives checked on Simon in his crate, they found he had died. The spokesperson said the airline offered to do a necropsy on the animal, but the customer declined.
Edwards told the Associated Press that Simon, who at 10 months of age was 3 feet long, was in good health before the trip. "Simon had his vet check just before getting on the plane," she said. "He was fit as a fiddle."
She said Simon had been bought by a celebrity but did not name the would-be owner.
Caters News Agency
The bunny's death comes after a rough few weeks of publicity for United Airlines.
Footage of police dragging of a doctor off a United plane in Chicago caused international outrage and has led to legal action against the company.
Last month, the airline also came under criticism after barring three girls from boarding a flight because they were wearing leggings.
---
Source: https://www.buzzfeed.com/usnews.xml