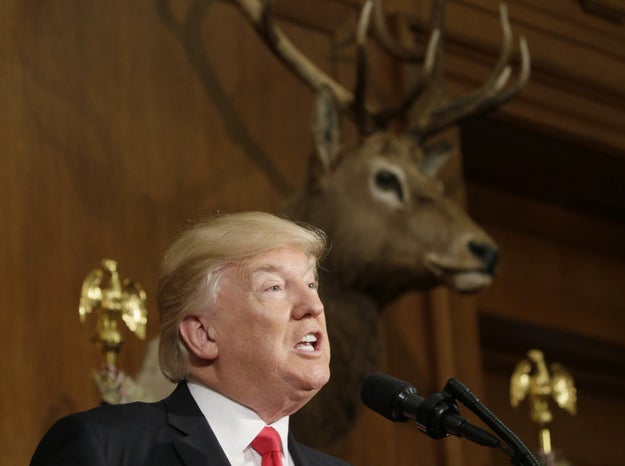 Kevin Lamarque / Reuters
President Donald Trump on Wednesday signed an executive order that asks the Department of the Interior to review all national monument designations since January 1996 — specifically those monuments that cover more than 100,000 acres.
"Today I'm signing a new executive order to end another egregious abuse of federal power and to give that power back to the states and to the people where it belongs," Trump said.
"The previous administration used a 100-year-old law known as the Antiquities Act to unilaterally put millions of acres of land and water under strict federal control," he said. "Have you heard about that?" he asked.
Trump's order requests the Department of the Interior review monument designations to see if they can, or should, be altered or even nullified.
In a call with reporters on Wednesday, Interior Secretary Ryan Zinke said, "The order will direct me to review prior monument designations and suggest legislative changes and modifications." He added that anywhere between 25 and 40 monuments will be under review.
"This should never have happened," Trump said about previous monument designations, referring to them as a "federal land grab." Trump also argued that the Antiquities Act of 1906 "does not give the federal government unlimited power to lock up millions of acres and called the designations an "abusive practice."
"That's why today I'm signing this order and directing Secretary Zinke to end these abuses and return control to the people, the people of Utah, the people of all of the states, the people of the United States," Trump continued.
Millions of acres, much of it in the western portion of the US, have been set aside and protected from development by three previous US presidents. This executive order has the potential of removing some of the more notable, and controversial, monument designations — including President Clinton's Grand Staircase-Escalante National Monument in 1996, and President Obama's Bears Ears National Monument in 2016. Both monuments, which are in Utah, faced strong opposition from conservative lawmakers and local officials, while simultaneously were lauded by conservationists.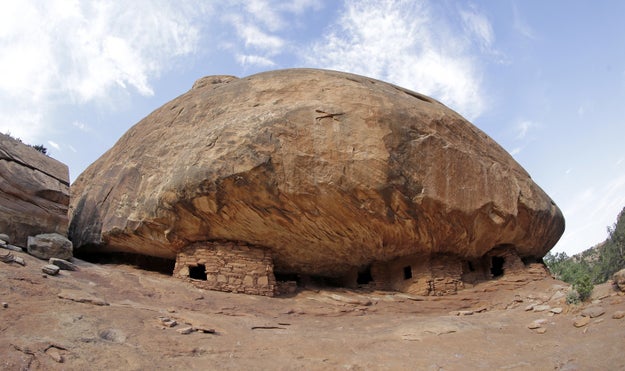 The "House on Fire" ruins in Bears Ears National Monument.
Rick Bowmer / AP
National monuments, unlike a national parks, which have to be conferred by Congress, can be established by presidential proclamations.
The Department of the Interior review is expected to take120 days. Bears Ears National Monument, the most recent national monument which was designated by former President Obama in his final months in office, is up for review first, Zinke said. He added that the report on the 1.3 million acre monument should be expected in 45 days.
LINK: Trump Is Ordering A Review Of All National Monuments Created In The Past Two Decades
LINK: Outdoor Companies Are In A Fierce Battle With Republicans Over Obama's National Monuments
Source: https://www.buzzfeed.com/usnews.xml