"I was thinking, fuck this guy, dude. Because he did it like a bitch."
On Wednesday night in Kansas City, Missouri, a Jimmy John's employee was robbed at gunpoint — and was somehow chill AF through the whole thing.
[youtube https://www.youtube.com/watch?v=2xdtZ-ZksDc&w=560&h=349]
The robber pretended to order food and didn't pull out the gun until Tuker Murray, the 24-year-old Jimmy John's assistant manager who was behind the counter, starting ringing him up.
The area manager, who is partially visible in the beginning of the video, quickly called the police. Two other employees ran to the back of the store and hid in the freezer, Murray told BuzzFeed News.
Meanwhile, Murray took his damn time pulling off his gloves, slowly opening the cash register, and looking like he doesn't get paid nearly enough for this crap.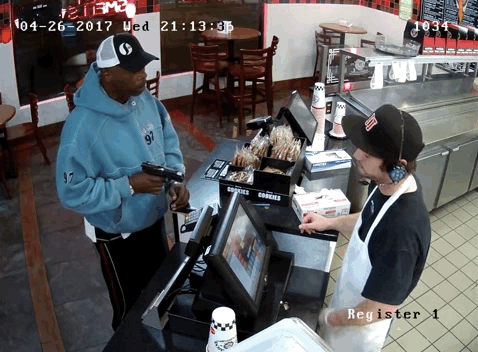 Murray told BuzzFeed News he "did not get the feeling" the robber would actually shoot, so he wasn't scared — but he was pissed off.
"I was thinking, fuck this guy, dude," Murray said. "Because he did it like a bitch."
On Friday, police arrested 54-year-old Terry K. Rayford and charged him with being a felon in possession of a firearm.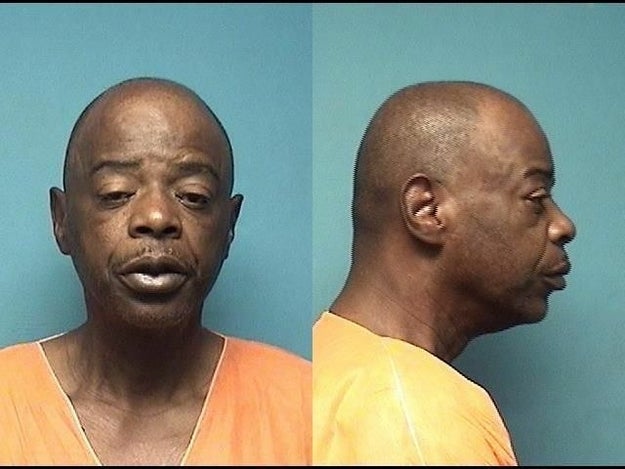 According to the Western District of Missouri Department of Justice, Rayford was on parole and had multiple felony convictions for first degree armed robbery.
Kansas City Missouri Police Department
In the end, no shots were fired in the Jimmy John's — unless you count this one.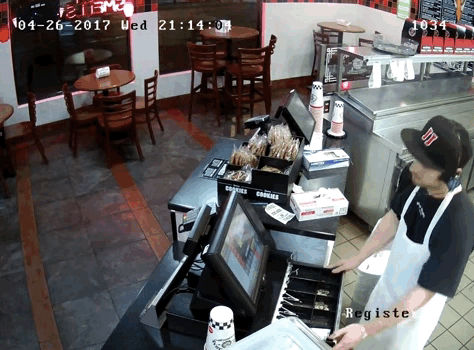 Murray said he was "actually fine" after the robbery, and it was "business as usual" after that. He even finished out his shift for the night.
And the reason Murray acted so chill is simple — he really is just a chill kind of guy, he said.
"This probably takes it to the next level though," he said.
---
Source: https://www.buzzfeed.com/usnews.xml