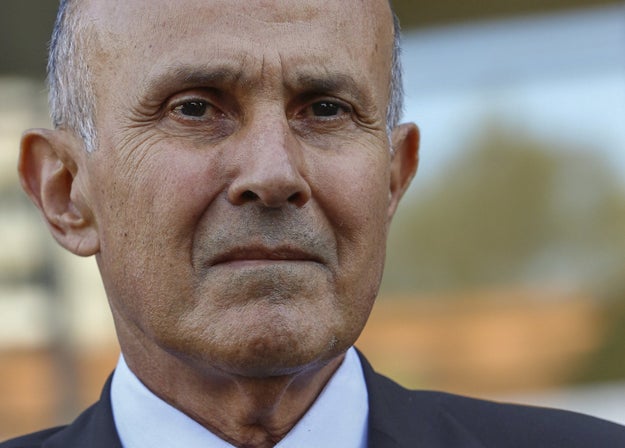 Former Los Angeles County Sheriff Lee Baca outside court in March 2017.
Damian Dovarganes / AP
Former Los Angeles County Sheriff Lee Baca was sentenced Friday to three years in prison for his role in obstructing a federal investigation into abuses at the largest jail system in the US under his watch.
Baca, who pleaded guilty in February to lying to federal investigators, had sought probation, with his attorneys saying their 74-year-old client is in the early stages of Alzheimer's. Federal prosecutors had asked for a two-year prison term, but the federal judge went for three years.
Baca had faced a maximum of 20 years in prison.
Baca's case stems from a 2013 interview in which federal prosecutors say he lied to investigators when he said he didn't know deputies were going to threaten the lead FBI agent looking into his department.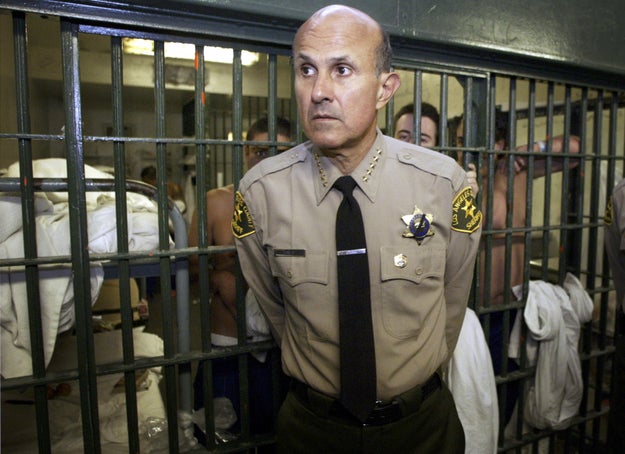 Lee Baca talks with reporters in 2004.
Damian Dovarganes / AP
Investigators said Baca was aware his deputies were going to contact the agent in 2011, and he told them they "should do everything but put handcuffs" on her.
The operation also included sheriff's officials moving inmates they knew were being sought by the FBI to other facilities in attempt to hide them.
After Baca's first trial ended with the jury deadlocked 11 to 1 in favor of acquittal, he reached a plea agreement.
His attorneys have said they plan to appeal his current case, but Baca's fate is just latest in a string of convictions secured by prosecutors as a result of the abuse investigation.
Ten sheriff's officials and deputies have either been convicted or pleaded guilty for their roles in trying to obstruct the FBI's probe into physical abuse in the jail system. among them was Paul Tanaka, the sheriff department's former second-in-command, who surrendered to the FBI after a federal grand jury indicted him on obstruction of justice charges. William "Tom" Carey, a captain who headed the sheriff's internal criminal investigations bureau, was also indicted and turned himself in to federal authorities.
Several more were found guilty in other trials of beating inmates or helping to cover up the abuse.
LINK: Former L.A. Sheriff Pleads Guilty To Federal Charges In Jail Scandal
Source: https://www.buzzfeed.com/usnews.xml