Davis Allen Cripe died after drinking a diet Mountain Dew, a cafe latte from McDonalds, and an energy drink within two hours, a coroner ruled.
A 16-year-old student in South Carolina died last month after consuming too caffeinated drinks within two hours, a coroner said Monday.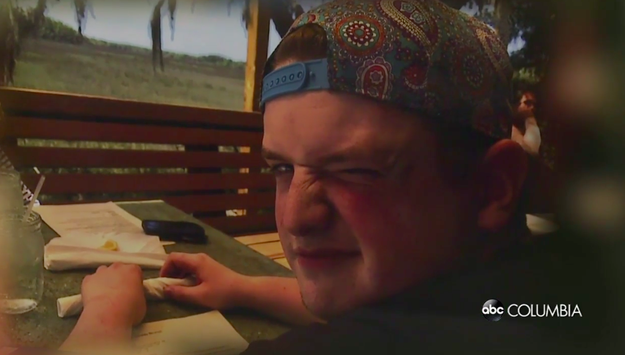 Davis Allen Cripe died in a hospital on April 26 after collapsing in a classroom at Spring Hill High School in Chapin.
On Monday, the Richland County Coroner ruled that he died from a "caffeine-induced cardiac event causing a probable arrhythmia."
"Davis, on this particular day within the two hours prior to his death, had consumed a large diet Mountain Dew, a cafe latte from McDonalds, and also some type of energy drink," coroner Gary Watts said at a press conference.
Watts could not specify which energy drink Cripe consumed.
"It was so much caffeine at the time of his death that it caused arrhythmia," Watts sad, referring to a condition marked by an irregular heart beat.
"This is not an addictive type of situation with him at all," Watts added.
Watts said that Davis did not use alcohol or drugs and that the autopsy did not reveal any underlying medical conditions that may have played a role in his death.
"Based on his weight, the intake of caffeine that he had exceeded what is considered a safe level," Watts told NBC News.
Watts did not immediately respond to BuzzFeed News' request for comment.
For healthy adults, the FDA has said that 400 milligrams of caffeine — about four to five cups of coffee — is an amount "not generally associated with dangerous, negative effects."
A 20-ounce diet Mountain Dew contains 91 milligrams of caffeine, according to the Center for Science in the Public Interest.
McDonalds doesn't report the amount of caffeine in its coffees.
The amount of caffeine in 27 top-selling energy drinks, ranges anywhere from about 6 milligrams to 242 milligrams per serving— with some containers having more than one serving, according to a 2012 Consumer Reports study.
"Davis, like so many other kids and so many other people out there today, was doing something [he] thought was totally harmless, and that was ingesting lots of caffeine," Watts said. "We lost Davis from a completely legal substance."
Source: https://www.buzzfeed.com/usnews.xml