The newly-crowned Miss USA clarified comments she made during Sunday's pageant, telling Good Morning America on Tuesday that affordable health care is a right and that she's privileged to have it through her employer.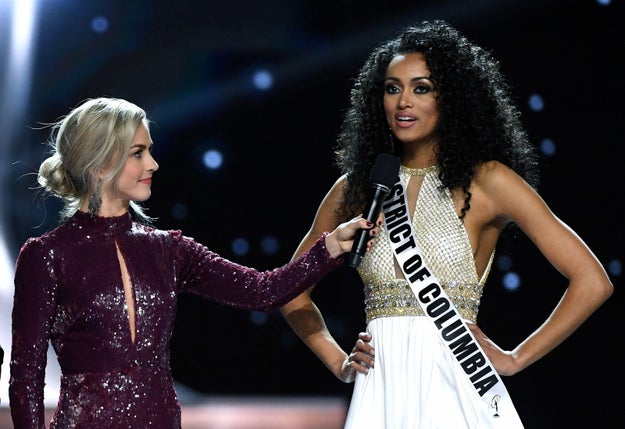 Ethan Miller / Getty Images
Kara McCullough, from Washington, DC, was crowned Miss USA Sunday night. She is a scientist who works for the US Nuclear Regulatory Commission.
"As a government employee, I am granted health care and I see firsthand that to have health care, you need to have jobs," McCullough responded. "We need to continue to cultivate this environment that we're given the opportunity to have health care as well as jobs."
On Tuesday, McCullough responded by changing her answer, saying she's clarifying that she is privileged to have healthcare provided to her through her job.
"I just want people to see where I was coming from," she said. "Having a job, I have to look at health care like it is a privilege."
LINK: People Are Not Happy With The New Miss USA's Answer About Health Care
Source: https://www.buzzfeed.com/usnews.xml