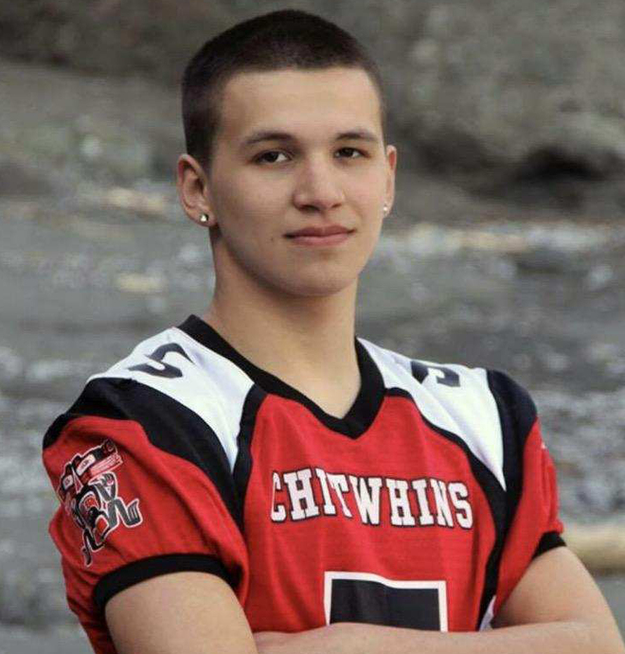 Jimmy Kramer
Kramer family
It was around 1:30 a.m. Saturday when the birthday festivities for Jimmy Kramer turned tragic.
According to investigators, the 20-year-old Taholah, Washington, man was celebrating with friends at Donkey Creek near the Humptulips Campground when witnesses said a mid-90s Chevy pickup truck, white with an extended cab and large tires, showed up and started "doing doughnuts" around the group.
According to the Quinault Tribal Nation — the Native American tribe that many of the young people at the campsite, including Kramer, belonged to — the driver of the truck was yelling "racial slurs and war whoops" at the group.
Witnesses said that the driver, described as a white man in his mid-30s with dark hair and cropped beard, continued to drive erratically while a female passenger, also described as white and in her 30s, screamed at him to stop the truck. Instead, the driver ran over Kramer and another Quinault man, 19-year-old Harvey Anderson.
The next day, Anderson was released from hospital with scratches all over his body, a bruised lung, and a cracked sternum, he told KING5.
"He reversed over us, then went back over us forwards," Anderson said, describing the incident.
Kramer, who Anderson said was hit trying to "save me" by pushing him out of the truck's path, didn't survive.
"We didn't deserve this. We didn't deserve any of this," Anderson said.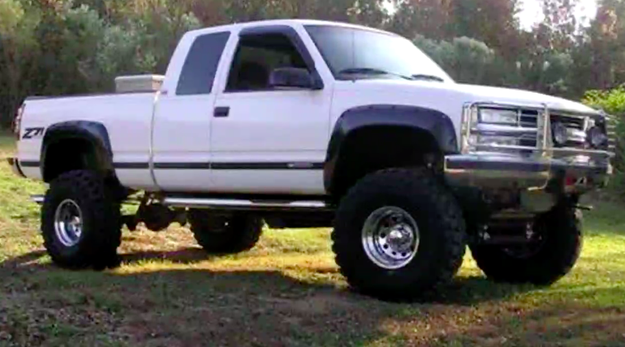 A photo of type of truck that investigators are seeking released by the Gray's Harbor Sheriff's Office
Gray's Harbor Sheriff
Initial reports on the incident claimed that someone in the group of young people threw a rock at the suspect's truck, breaking a window, angering the driver before Kramer and Anderson were run over. But that information is being disputed by the Quinault Indian Nation, who said Monday that witnesses told police the rocks were thrown after the two victims were hit.
"The current press reports are causing much grief for our young Quinault youth who witnessed this horrible event every time it is falsely announced," said Larry Ralston, Quinault tribal treasurer, in a statement.
A spokesperson for the Quinault tribe described Kramer as a "stellar athlete" and "keen hunter" who, after graduating Talohah High School, became a commercial fisherman.
Ralston, who said Kramer was raised with his daughter and son-in-law since he was 4, said that the young man "died a hero."
Now, investigators are asking for anyone with information about the incident to come forward.
The Gray's Harbor Sheriff's Office said on Monday that they are investigating the incident as a possible murder.
"The witnesses there felt [the driver] was intentionally trying to run these subjects over," Grays Harbor County Sheriff's Lieutenant Brad Johansson said. "This was willful."
Source: https://www.buzzfeed.com/usnews.xml