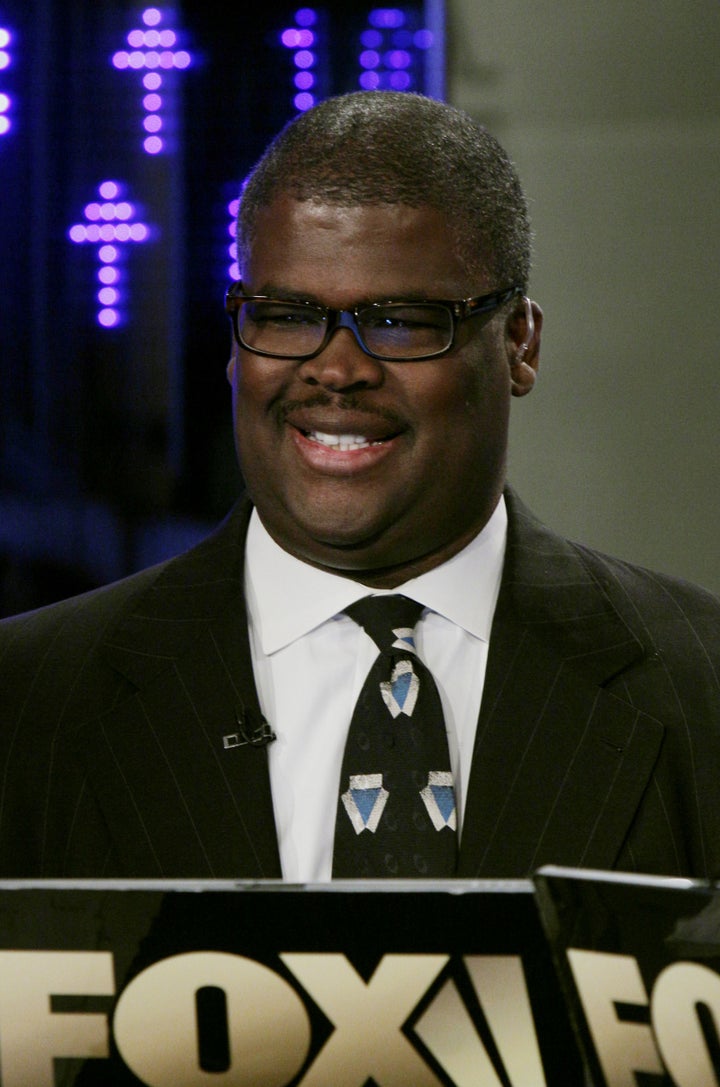 Charles Payne, of the Fox Business Network.
Richard Drew / AP
Fox Business host Charles Payne has been suspended pending the outcome of an investigation into sexual harassment claims made by a contributor, the network confirmed Thursday.
The suspension for the host of Making Money with Charles Payne came after the Los Angeles Times reported lawyers for 21st Century Fox were reviewing allegations made against by the contributor, who was not identified.
"We take issues of this nature extremely seriously and have a zero tolerance policy for any professional misconduct," the network said in a statement. "This matter is being thoroughly investigated and we are taking all the appropriate steps to reach a resolution in a timely matter."
Fox News said there will be a rotation of substitute hosts at Making Money in the meantime.
According to the Los Angeles Times, the allegations were made by a guest who appeared several times on Fox News and Fox Business Network programs.
Payne reportedly admitted to having an extramarital affair with the contributor in a statement to the National Enquirer, who reported on the affair earlier this week.
The alleged victim, who was not identified by the Los Angeles Times, told her attorney she had stayed in the relationship in hopes it would help her chances of landing a permanent position with the news network.
21st Century Fox has been reviewing a series of sexual harassment allegations that have been raised in recent months.
Bill O'Reilly, the news network's top star, left in April after it was reported he and Fox News paid millions of dollars to settle sexual harassment claims filed since 2004.
Tamara Holder, a former contributor, also received a settlement from the network after alleging she was sexually assaulted by Fox News executive Francisco Cortes.
Source: https://www.buzzfeed.com/usnews.xml