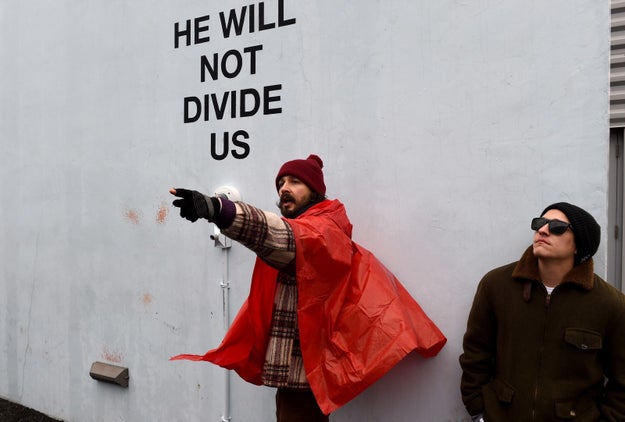 Timothy A. Clary / AFP / Getty Images
Shia LaBeouf was arrested in Georgia early Saturday morning on charges of public drunkenness, disorderly conduct, and obstruction, officials said.
The actor, known for his roles in Transformers and Disturbia, was arrested in Savannah for acting "disorderly" after he asked a bystander and an officer that he approached for a cigarette around 4 a.m. local time , a police statement said.
"When LaBeouf wasn't given a cigarette, he became disorderly, using profanities and vulgar language in front of the women and children present," the statement said. "He was told to leave the area and refused, becoming aggressive toward the officer."
LaBeouf ran to a nearby hotel when the officer first attempted to arrest him, police said. He was ultimately arrested in the hotel's lobby, where his "disorderly behavior" allegedly continued.
He was released on a $7,000 bond, according to the Chatham County Sheriff's Office.

Chatham County Sheriff's Office
BuzzFeed News reached out to LaBeouf's publicist for comment.
LaBeouf, 31, has recently been known for his performance art and made headlines for his art exhibits in protest of President Donald Trump's administration.
His "He Will Not Divide Us" project kicked off on Trump's inauguration day and was designed to be livestreamed throughout his presidency, but it has struggled with alt-right trolls.
LaBeouf began his career as a child actor and was known for his role in Disney's Even Stevens.
Source: https://www.buzzfeed.com/usnews.xml