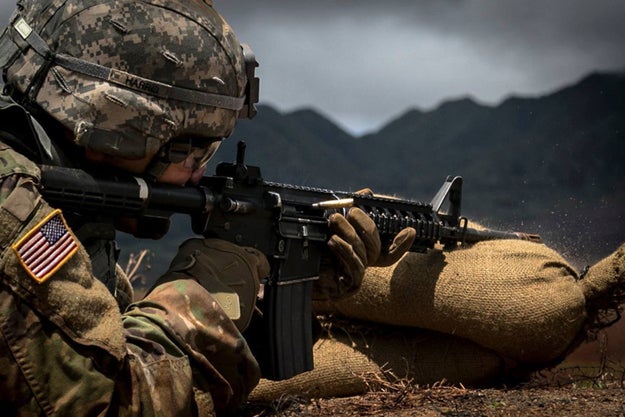 US Army photo by Cpl. Michelle U. Blesam / Via Flickr: us-pacific-command
A US Army soldier based in Hawaii was arrested over the weekend for alleged ties to the ISIS, officials announced Monday.
Federal prosecutors say Ikaika Kang swore allegiance to ISIS and tried to provide military documents and training help to the terrorist group.
Kang was arrested Saturday by an FBI SWAT team, FBI spokesman Arnold Laanui said. The FBI said it believes Kang acted alone.
Details on exactly how Kang allegedly tried to assist ISIS were not immediately available as his criminal complaint was processed in US District Court in Hawaii.
The 34-year-old sergeant first class was stationed at Schofield Barracks in Hawaii and an air traffic control operator at Wheeler Army Airfield, the Associated Press reported.
Kang, who enlisted in the Army just months after the Sept. 11 terror attacks, was expected to make his first appearance in court Monday afternoon.
FBI Special Agent in Charge Paul Delacourt said in a statement that Kang was under investigation by the US Army and FBI for over a year before he was arrested.
This is a developing story. Check back for updates and follow BuzzFeed News on Twitter.
Source: https://www.buzzfeed.com/usnews.xml