Justice, formerly known as Limited Too, has stopped selling the contaminated item and is now investigating.
Asbestos has been found in makeup sold at popular tween clothing store Justice, which was formerly known as Limited Too.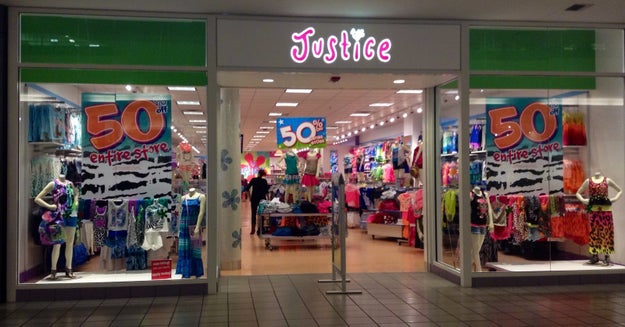 Mike Mozart / CC BY 2.0 / Via Flickr: jeepersmedia
As part of an investigation by WTVD, an ABC affiliate in Durham, North Carolina, the Scientific Analytical Institute in Greensboro tested several samples of makeup marketed to children and teens.
Sean Fitzgerald, the director of research and analytical services at the institute, called the results of Justice's "Just Shine Shimmer Powder" hugely concerning.
"I would treat it like a deadly poison, because it is," Fitzgerald said of the product.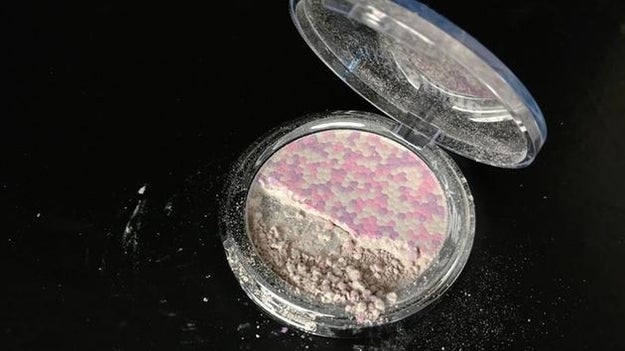 Justice's "Just Shine Shimmer Powder."
WTVD / Via abc11.com
Inhaling asbestos fibers over long periods of time can cause serious lung disease, including cancer and mesothelioma.
"In this powder designed for children, they could die an untimely death in their thirties or forties because of the exposure to asbestos in this product," Fitzgerald said.
The asbestos fibers, Fitzgerald added, were found in the product's talc, a mineral that's a common ingredient in makeup products.
"The problem is, it's not necessarily the manufacturer — there was no intent to put this in the talc, but they shouldn't have been using that reserve, because they should've tested it and known that that talc source was contaminated with asbestos," Fitzgerald said.
The shimmer powder was also found to contain heavy metals barium, chromium, lead, and selenium.
"The more lead you have in your system, the more negative health effects you're going to have. Any amount of lead can be absorbed through the skin and go into your blood, and contribute to your overall poisoning of your blood," Fitzgerald said.
The investigation also tested two other Justice makeup products. Neither were found to contain asbestos.
---
Source: https://www.buzzfeed.com/usnews.xml