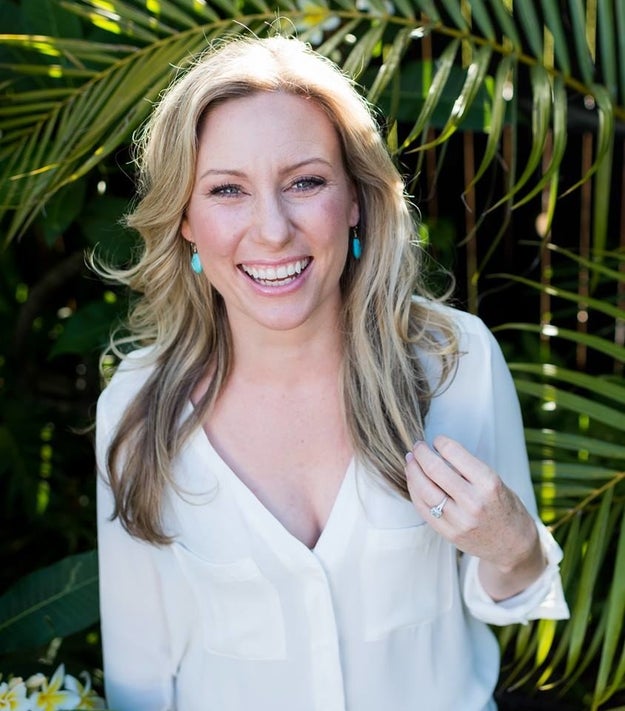 Justine Damond
Facebook: justinedamondcommunity
An Australian woman, who was a yoga and meditation instructor, was fatally shot in Minneapolis on Saturday by a police officer who did not have his body camera turned on, authorities said.
Neither Minnesota police nor the medical examiner's office identified the woman on Monday. A spokesperson for the medical examiner's office told BuzzFeed News that her "identity has not been completed. It could be at the end of the day."
However, multiple media reports citing friends and family identified her as Justine Ruszczyk, who went by Justine Damond according to her website.
She was reportedly engaged to be married to a Minnesota resident, Dan Damond.
In a Facebook live video on Sunday, Dan Damond's son, Zach, said, "My mom is dead because a police officer shot her for reasons I don't know and I demand answers."
Authorities said two police officers responded to a 911 call of a possible assault just before 11:30 pm on Saturday night.
"At one point an officer fired their weapon, fatally striking a woman," a police press release said.
Police said that neither of the officers' body cameras were turned on at the time of the shooting. The squad camera also did not capture the incident, police said.
Investigators are trying to determine if any video of the shooting exists. The incident is being investigated by the Minnesota Department of Public Safety Bureau of Criminal Apprehension (BCA).
"I have a lot of questions about why the body cameras weren't on," Minneapolis Mayor Betsy Hodges said in a press conference. She said she was "heartsick and deeply disturbed" by the shooting.
The Star Tribune, citing sources with knowledge of the incident, reported that Damond called 911 to report a possible assault in her alley and was in her pajamas talking to one of the officers on the driver's side of the squad car.
The officer in the passenger seat pulled his gun and shot Damond through the driver's side door, the sources told the Star Tribune. No weapon was found at the scene.
"It is difficult and challenging to have few facts at this point," Hodges said at the press conference. "We all want to know more. I want to know more," she said, calling on the BCA to share "as much information with all of us."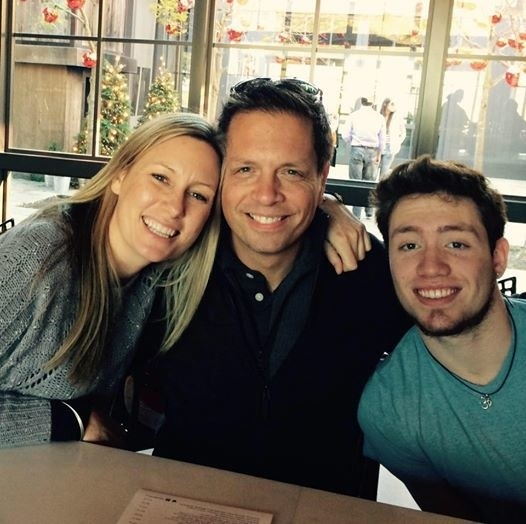 Justine Damond with her fiancé, Dan Damond, and his son, Zach.
Damond's fiancé's son, Zach said that she called the police when "she heard a sound in the alley."
"She thought something bad was happening and then next thing I know, they take my best friend's life," Zach said in the Facebook live video. He described her as a "very passionate woman."
"I'm so done with all this violence," he said. "This is so much bullshit. America sucks. The cops need to get trained differently," he said, adding, "This has to stop."
The shooting comes in the wake of public outrage in Minnesota after a police officer was found not guilty of second-degree manslaughter in last year's fatal shooting of Philando Castile, a beloved nutrition worker at a public school.
Damond, who relocated from Sydney to Minnesota, was trained as a veterinarian and described herself as a "qualified yoga instructor, a personal health and life coach," a healing practitioner and a meditation teacher, according to her website.
"Her interest in supporting people to heal and transform themselves developed after she saw family members suffer greatly from depression, alcoholism and cancer," her website said. "After losing much of her family to cancer she has spent many years on a personal investigative journey to discover how habits and disease develop, and how people can change and live in joy, expressing their full potential."
Damond conducted workshops at the Lake Harried Spiritual Community which confirmed her death in a Facebook post.
"Justine was one of the most loving people you would ever meet," the post said. "We can't even imagine LHSC with out her."
BuzzFeed News reached out to Damond's fiancee and son.
The Australian Department of Foreign Affairs and Trade told the Sydney Morning Herald that it was providing consular assistance to the family of an Australian woman.
Source: https://www.buzzfeed.com/usnews.xml