"Stop the tweets already."
Every person who spoke with BuzzFeed News at the rally said they were still huge fans of Trump, and what he has done in office so far. Les Daniels, who voted for Trump because he wanted a change in the direction of the country, said the president is trying to uphold his campaign promises, but keeps getting thwarted.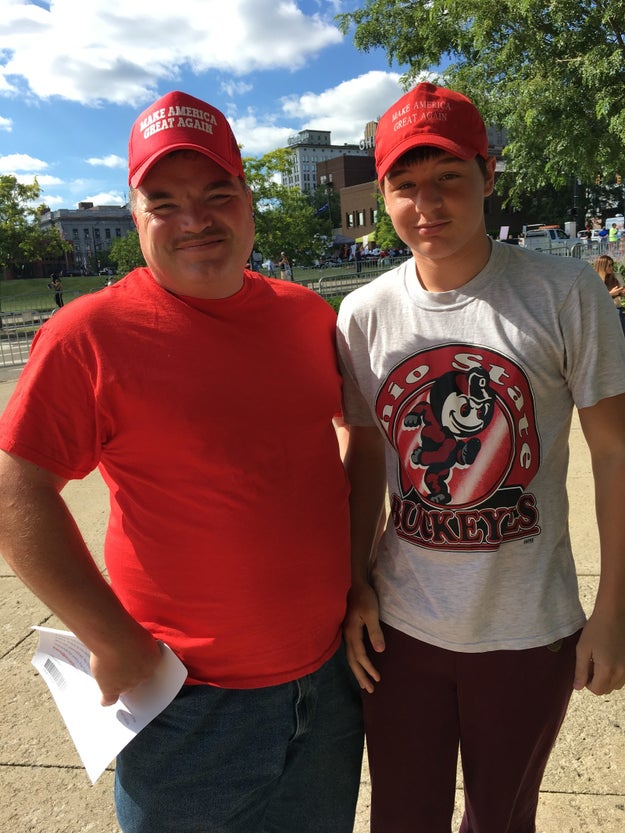 "How do you know if he is going to work if you don't give him a chance to try?" he said. "He's at least trying to make a difference."
But Daniels did have one criticism of the president, his Twitter account. He said he thought it was one of the president's "downfalls."
"Stop the tweets already," he said. "Doesn't matter whether you're right or wrong…they are going to misconstrue it."
Daniels said he thought the tweets were just giving "fuel for people to criticize."
Stephanie McNeal
It was a common theme. Dawn, who has sold merchandise outside many Trump rallies over the past year, said she believes the president has already made things better.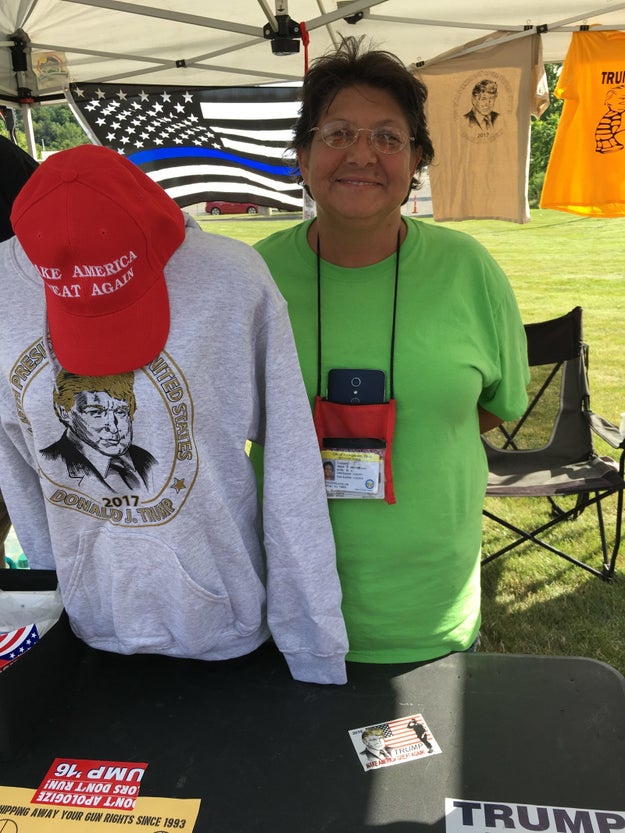 Dawn cited his dealings with world leaders, bringing "coal back," and Republican health care efforts as some of Trump's accomplishments so far.
"I think he's doing what he said he was going to do on the campaign trail, he's trying to, there's a lot of obstruction, but I think eventually it will come together," she said.
As for his Twitter account, Dawn said she "likes" the president's tweets, but thinks he needs to "stay on point though, a little bit."
She said it bothers her when Trump attacks people on Twitter, but it hasn't stopped her support for him.
Stephanie McNeal
Another supporter, Tracy, said she has no complaints about what the president has done so far in his first term.
Tracy said the most important thing he has done is enact a travel ban, and she dismissed the allegations of Russian collusion with his administration.
"I think it is blown out of proportion," she said. "There's no proof."
Tracy added that even if the allegations were true, it wouldn't change her opinion of the president. But she also thought he could stand to chill on the tweets.
"I think he needs to quit," she said. "I think he needs to stop."
As for what he could do instead of tweeting?
"Just work," she said.
Stephanie McNeal
---
Source: https://www.buzzfeed.com/usnews.xml