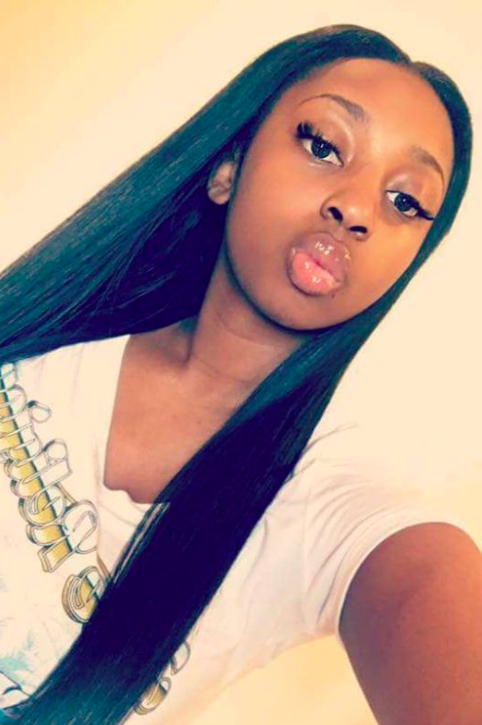 Facebook
Kenneka Jenkins, a 19-year-old woman, was found dead inside a walk-in freezer at a hotel, hours after she was reported missing from a party at the hotel, the Chicago Tribune reported.
Jenkins was pronounced dead at 12:48 am Sunday after her body was discovered in the freezer of the Crown Plaza Hotel in Rosemont, Illinois, according to the Cook County medical examiner.
"The cause and manner of death is pending further studies," a spokesperson for the medical examiner told BuzzFeed News on Monday.
Her mother, Teresa Martin, told the Tribune that Jenkins left the house on Friday night to attend a party with her friends at the hotel.
Jenkins' sister last texted with her at 1:30 a.m. Saturday and witnesses saw her at the party on the ninth floor of the hotel, Gary Mack, a spokesperson for Rosemont village, told BuzzFeed News.
Her friends informed Martin early Saturday morning that they were unable to find Jenkins at the hotel. Her family filed a missing person report with the Rosemont police on Saturday after which authorities, hotel staff, and her relatives began an 11-hour search of the hotel premises, the Tribune reported.
The police told her family that Jenkins was seen on surveillance video of the hotel at 3:20 a.m. on Saturday "staggering" drunk near the front desk of the hotel, Martin told the Tribune. Authorities told her family that they had discovered her body in the freezer early Sunday morning. Mack told BuzzFeed News that the police department was reviewing surveillance video that would "shed some light" on the incident.
Facebook
According to police, Jenkins was intoxicated when she walked into the unused freezer, Mack said. However, Martin told the Tribune that she doubted the authorities' version of events as well as accounts from the friends who attended the party with Jenkins on Friday night.
Martin said that if her daughter was "staggering" drunk — as police had described her — she would have been unable to prop the double steel doors of the freezer open herself.
She also said that her friends' "stories changed over and over."
Mack said that the unused freezer was located in an under-construction area of the hotel where a new restaurant was being built.
"This is not an area where anyone would typically be who was a guest in the hotel," Mack told the Tribune.
The Rosemont police did not return BuzzFeed News' requests for comments.
Jenkins' relatives and friends posted about her death on social media, with several alleging that her friends at the party were involved in her death.
"One of you lil bitches did something to my sister," Jenkins' relative said on Facebook.
Facebook
A Facebook live video — purportedly taken at the party Jenkins attended — was widely shared on social media, and appeared to record a girl's voice saying "help me" at one point.
Mack said he did not know if police were aware of the Facebook live video.
With regard to foul play in Jenkins' death, Mack said that nothing had "been ruled in or out."
"The key here is the autopsy report," he said. "I'm sure the police are looking at every conceivable avenue to get to the bottom of this."
Source: https://www.buzzfeed.com/usnews.xml