"Ask Nina if you're allowed in or not."
This is Maddie, a freshman at Texas A&M University, and her almost year-old pupper, Nina. When Maddie got Nina, the adorable pooch was supposed to be HER dog.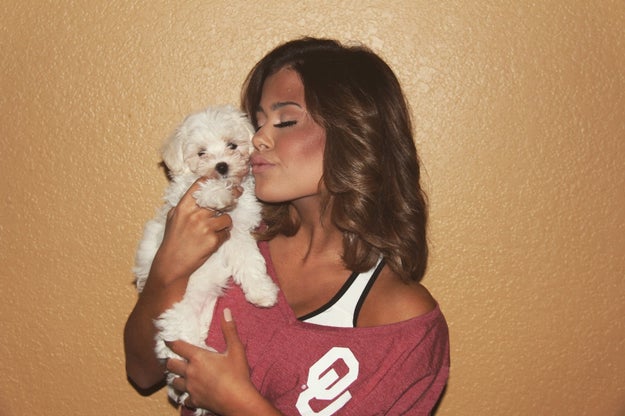 "Originally we bought the dog for me, it was my Christmas present," Maddie told BuzzFeed News.
"Ever since we got her, my mom has been completely in love," Maddie said.
Maddie said her mom spends "way too much time" with Nina, and gives her too many treats to spoil her.
"Nina is literally her third child," she said.
Maddie moved out last month to start her freshman year, and recently came home for the weekend. Her mom had joked that she was going to turn her room into a room for Nina. Maddie thought her mom was kidding. Until she sent her this: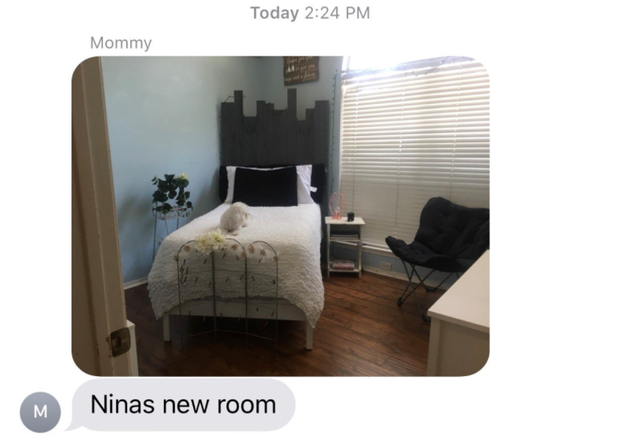 Maddie said her mom told her "ask Nina if you're allowed in or not."
---
Source: https://www.buzzfeed.com/usnews.xml