The startup is actually called bodega and its logo is a bodega cat.
On Wednesday, Fast Company released a profile of a new startup called Bodega that aims to "make bodegas (the IRL kind) and mom-and-pop corner stores obsolete."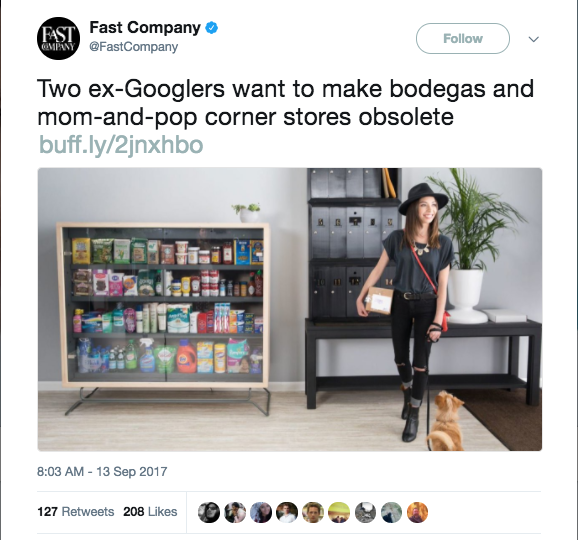 The startup was founded by two ex-Google employees, Ashwath Rajan and Paul McDonald.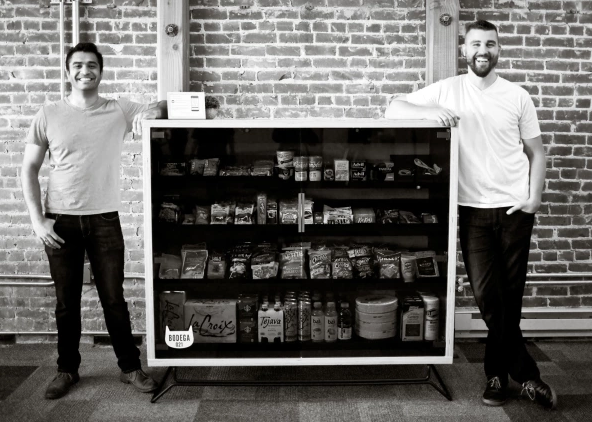 Bodega / Via fastcompany.com
In case you were wondering, this is what a Bodega unit would look like. It's basically a vending machine you can buy shampoo out of.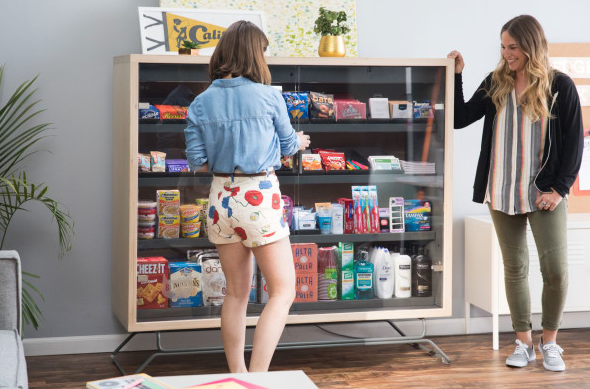 Bodega / Via fastcompany.com
The duo's vision is a bunch of these little customized boxes full of stuff in front of apartments and vending machines:
"Each community tends to have relatively homogenous tastes, given that they live or work in the same place," McDonald explains. "By studying their buying behavior, we're hoping to eventually figure out how the needs of people in one apartment building differ from those in another. We could customize the items in one dorm versus the next."
Of course, the startup is named "Bodega," named for the corner stores typically run by members of New York City's Hispanic and immigrant communities. McDonald was asked by Fast Company if they felt like using that as their name was insensitive:
I asked McDonald point-blank about whether he's worried that the name Bodega might come off as culturally insensitive. Not really. "I'm not particularly concerned about it," he says. "We did surveys in the Latin American community to understand if they felt the name was a misappropriation of that term or had negative connotations, and 97% said 'no'. It's a simple name and I think it works."
---
Source: https://www.buzzfeed.com/usnews.xml