Audio of the 911 call was released by the Georgia Bureau of Investigation on Tuesday.
Georgia investigators on Tuesday afternoon released audio of Scout Schultz — who was shot and killed by police for holding a multi-tool — calling 911 on Saturday evening to report a person with a knife and possibly a gun on campus.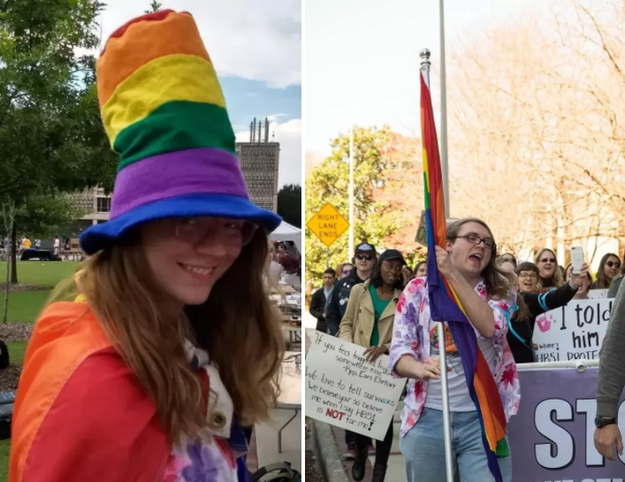 Scout Schultz/ GT Progressive Student Alliance
The Georgia Bureau of Investigation revealed on Monday that it was Schultz who made the call to Georgia Tech Police
[soundcloud url="http://api.soundcloud.com/tracks/343101372″ params="color=ff5500&auto_play=false&hide_related=false&visual=false&show_artwork=true" width="100%" height="166″ iframe="true" /]
"Hey, I'm over at West Village," Schultz says in the audio. "It looks like there's somebody like skulking around outside," the student says. "It looks like he's got, he's got a knife in his hand. I think he might have a gun on his hip."
They said the person might be drunk. In the audio, Schultz describes the person as a blonde, long-haired white male, wearing a white t-shirt and jeans.
In the call Scout says the person is on the sidewalk across from West Village, "walking kinda slow."
On Monday, following a press conference of the Schultz family and their attorney, the GBI said that "one multi-purpose tool that contained a knife" and "no firearms" were recovered from the scene of the shooting.
This clarified an earlier statement by the agency, that said Scout Schultz was armed with a knife.
The GBI also said on Monday that three suicide notes were recovered from Scout's dorm.
On Tuesday the GBI also revealed the identity of the officer who shot and killed Scout as officer Tyler Beck. "During the incident, Georgia Tech Police Officer Tyler Beck (W/M) discharged his firearm which resulted in the death of Scott Schultz (W/M)," the incident report reads.
---
Source: https://www.buzzfeed.com/usnews.xml