The massive storm is crashing into a region recently hit by Hurricane Irma.
As Maria approaches, the Caribbean is still reeling from Irma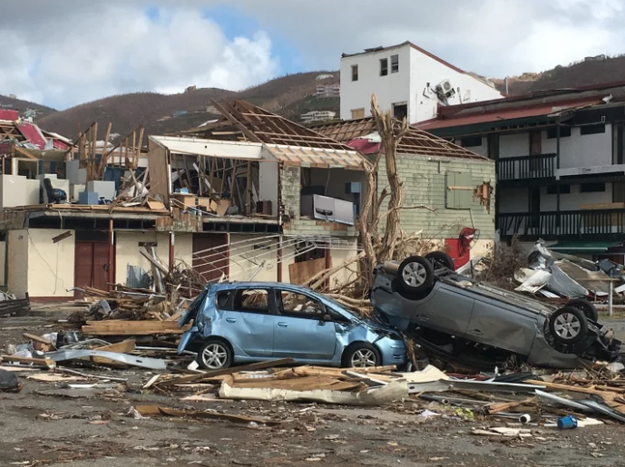 Jim Waterson / BuzzFeed News
ROAD TOWN, BRITISH VIRGIN ISLANDS—Everything that could have gone wrong has gone wrong since Hurricane Irma slammed into the British Virgin Islands. Wandering around Tortola, the largest of the islands, the scale of the destruction is clear, even after a week of rebuilding.
Thousands of homes here have lost roofs and walls, revealing rooms containing the possessions of the displaced residents. Electricity and water services are patchy, while cables hang loose in the wind. It's rare to see a building or a vehicle with all its windows intact.
Shipping containers have been left strewn across the road; aircraft were torn in half by the wind and dropped on top of their hangars. Every single tree on the previously green islands has been stripped of its leaves, leaving endless postnuclear forests with their remaining trunks bent at 90 degrees as a memory of the wind's direction.
But what comes next could be even worse. There's another major hurricane, Maria, predicted to pass close by on Tuesday, and its impact could be dramatically worsened by the damage caused by Irma.
Read more here.

—Jim Waterson
Source: https://www.buzzfeed.com/usnews.xml