The day kicks off at 9 a.m. and Trump is scheduled to speak at 10:30 a.m. Follow BuzzFeed News' Hayes Brown who will be live-tweeting the highlights.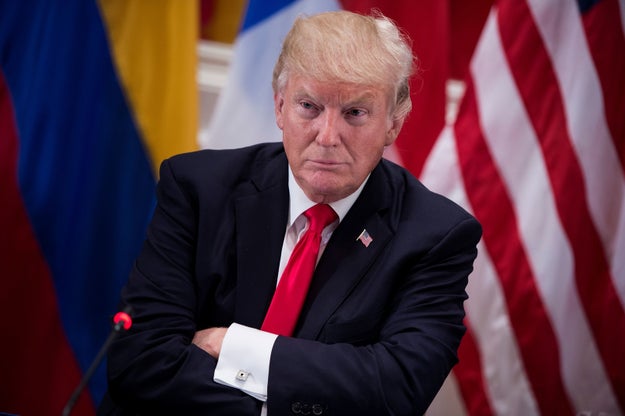 Brendan Smialowski / AFP / Getty Images
President Donald Trump will deliver his first address to the UN General Assembly at 10:30 a.m.
The General Debate kicks off at 9 a.m. and BuzzFeed News' Hayes Brown will be live-tweeting it, you can follow him here.
Trump will be the second president to speak, following Brazil.
President Trump is expected to focus on explaining how his vision of "America First" fits in with the UN's mission of international cooperation.
President Donald Trump will give his first speech to the UN General Assembly on Tuesday, giving an address that will present his "America First" vision to the world.
This year's General Debate will kick-off at 9 a.m. ET with Antonio Guterres giving his first opening speech as UN Secretary-General since he took office in January. Trump is set to be the second world leader to speak, as per tradition, after Brazil, represented by President Michel Temer.
According to Trump administration officials, the president is expected to lay out how his own nationalist policies can work with the international cooperation the UN represents and call on the body's other 192 members to confront threats such as North Korea more head-on.
"The United Nations, as the president will explain, was conceived on the idea of independent nation-states cooperating together," said a White House staffer who briefed the press ahead of the speech, according to NPR. "It's only a pretty recent development that some in the world have articulated a vision of top-down governance."
Trump's first day in New York to take part in the General Assembly involved his opening a US-led meeting on UN reform, a topic that he and Guterres reportedly believe they can make common cause over.
8 World Leaders Who Don't Have Time For The UN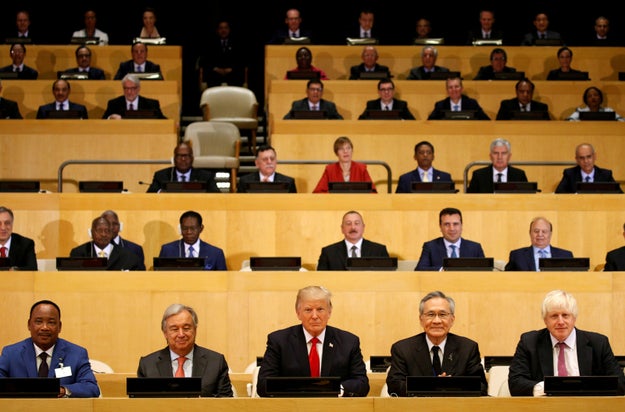 Kevin Lamarque / Reuters
---
Source: https://www.buzzfeed.com/usnews.xml