STOP THE HAMMERING.
Lawrence O'Donnell is the host of MSNBC's primetime show The Last Word, and on Aug. 29, his last words were quite something.
[youtube https://www.youtube.com/watch?v=9vWTGAGTijA&w=560&h=349]
On Wednesday, Mediaite published some very :eyes: emoji behind the scenes footage of the veteran news anchor freaking the F out over an apparently malfunctioning earpiece and it is a doozy.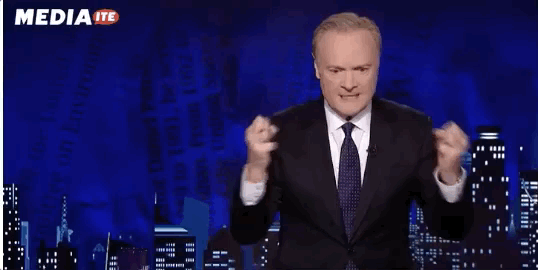 Mediaite
For a wild eight minutes between segments about President Donald Trump, O'Donnell loses his damn mind over a woman talking about a Labor Day special in his ear, hammering noises, and just a lot of "fucking out of control shit."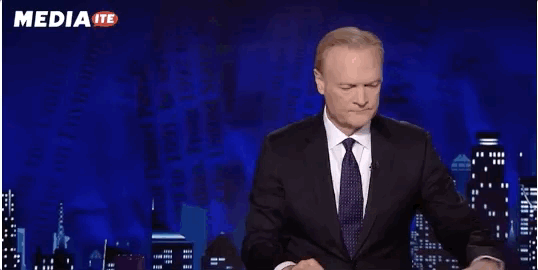 Mediaite
After wrapping up a segment for viewers, O'Donnell's eyes widen and his face tightens
"What's going on, why am I losing this, why don't I have sound," he barks in a rising voice. "Who's asking for a Labor Day rundown in my ear?"
"God dammit," he mutters and slams his fists on the desk.
After pulling it together for the next scene, he yells: "There's insanity in the control room tonight!"
He then begins to visibly shake with anger, but manages to hold his tongue, and continues reading from the teleprompter.
"You have insanity in my earpiece," he yells at his staff, face livid.
"Someone in that control room is out of control," he continues, steaming, shaking his head, and muttering things to himself, like, "fuckin."
---
Source: https://www.buzzfeed.com/usnews.xml