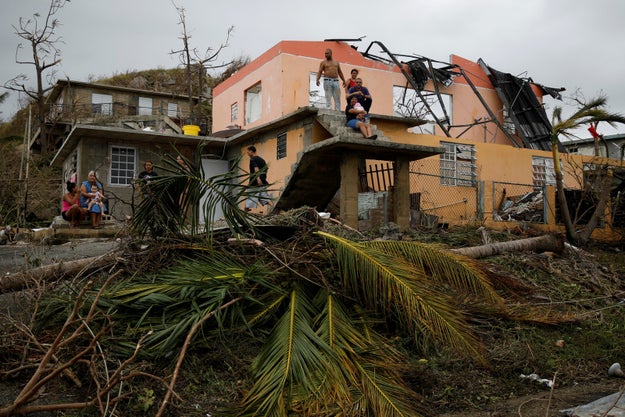 Carlos Garcia Rawlins / Reuters
Hurricane Maria ripped a path of destruction through the Caribbean this week, killing 15 people in Dominica before knocking out power and destroying infrastructure on Puerto Rico that may take a decade to rebuild. The hurricane, still a Category 3 storm, churned passed the Turks and Caicos islands on Friday. Here's how to help:
1. Donate to humanitarian and relief organizations
The government of Dominica established an emergency relief fund, which it says is the first plea for help in trying to recover from the estimated billions of dollars in losses.
Puerto Rico was impacted by Hurricane Irma just weeks earlier, but suffered immense destruction from Maria. The First Lady of Puerto Rico, Beatriz Rosselló, launched an emergency fund, in association with major companies in the private sector such as Coca-Cola and Walmart.
The Hispanic Federation, a major Latino not-for-profit, launched an emergency fund for Puerto Rico and the Dominican Republic in light of Hurricane Maria, backed by local New York City politicians.
AmeriCares is raising money to send medical supplies to Puerto Rico.
All Hands Volunteers has sent teams of volunteers to the British Virgin Islands, which was affected by both Maria and Irma.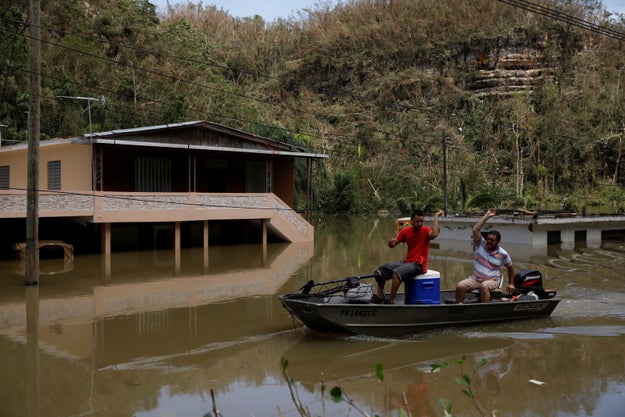 Carlos Garcia Rawlins / Reuters
2. Donate goods
The Puerto Rican government released a list of items it needs most desperately.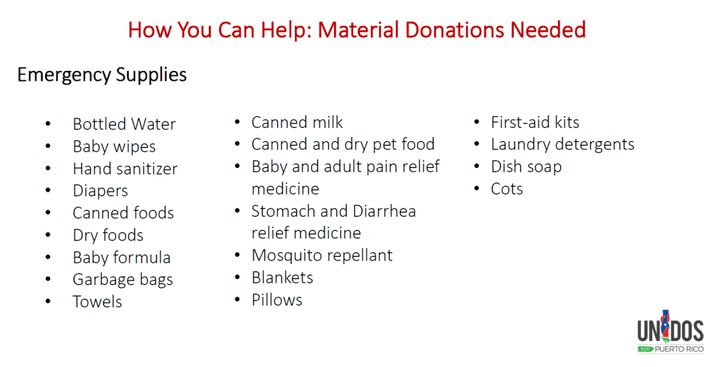 Unidos
Grassroots groups such as Puerto Rico Rises, made up of Puerto Ricans living in cities in the US such as New York City and Miami, are collecting money and donations. A group in Washington DC, Virginia, and Maryland is arranging collection spots for supplies to be dropped off.
In New York, Mayor Bill de Blasio announced 18 locations across the city where New Yorkers can drop off diapers, baby food, batteries, first aid supplies, and feminine hygiene products to be sent to Puerto Rico.
The government of Dominica is also accepting physical donations (its list of needed items include food, water, building supplies, generators and medical supplies).
"Additional avenues for help include sending goods to Saint Lucia's Hewanorra International Airport, where two Venezuelan helicopters have been tasked with bringing supplies to Dominica. Moreover, the port in Roseau is now open and able to host a number of boats and cargo ships," reads the government site.
3. Keep an eye on the most affected areas
Spanish language news outlet Univision launched #PRactivate, a database for people to monitor individual municipalities in Puerto Rico and get updates on them. Internet access remains down across much of Puerto Rico, virtually the entire island is without power, and several municipalities are not yet reachable.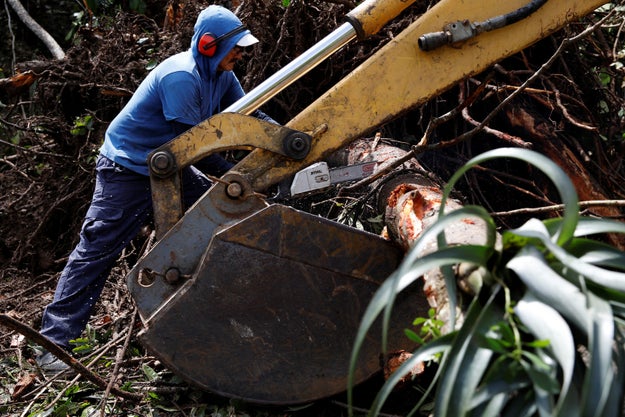 Carlos Garcia Rawlins / Reuters
4. Help long-term rebuilding

The non-profit organization ConPRmetidos, a non-partisan Puerto Rican not-for-profit launched an emergency recovery fund for Puerto Ricans affected by Maria and Irma, with all money going to long-term relief, "such as rebuilding houses according to safety codes or giving energy generators for common areas in disconnected communities."
Los Ambulantes provides extensive information on charities accepting donations and volunteering options, including the Surge Capacity Force, which is open to US government employees to assist with rebuilding Puerto Rico infrastructure and administration.
5. Join Puerto Rican celebrities
Lin Manuel-Miranda, creator of the musical Hamilton, is penning a benefit song. Puerto Rican singer Ricky Martin donated $100,000 and launched his own fundraising page. Rapper Daddy Yankee is collecting donations and supplies at his concerts in New York and Chicago, while his "Despacito" co-star Luis Fonsi also encouraged fans to donate to United for Puerto Rico.
Source: https://www.buzzfeed.com/usnews.xml