"Those kids have every right to protest."
This is 38-year-old Brennan Gilmore from Charlottesville, Virginia, and his 97-year-old grandpa, John Middlemas.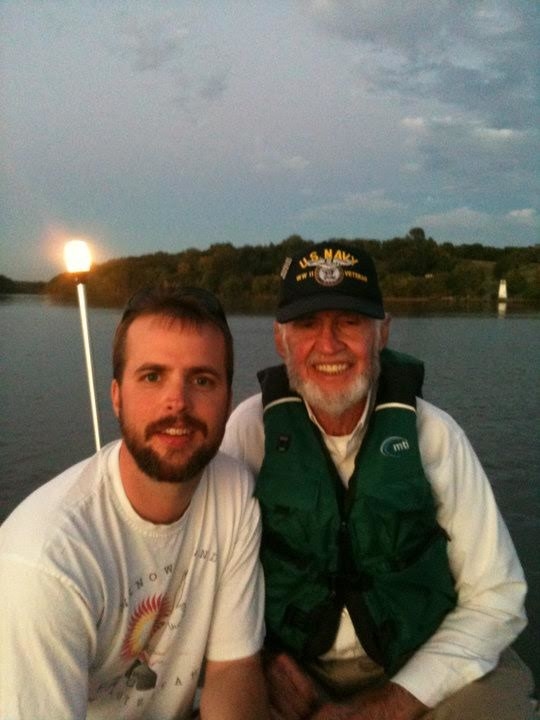 Brennan Gilmore
Grandpa John is an American hero. His grandson told BuzzFeed News that John served on submarines in the Navy for 21 years, during World War II, the Korean War, and the Cold War.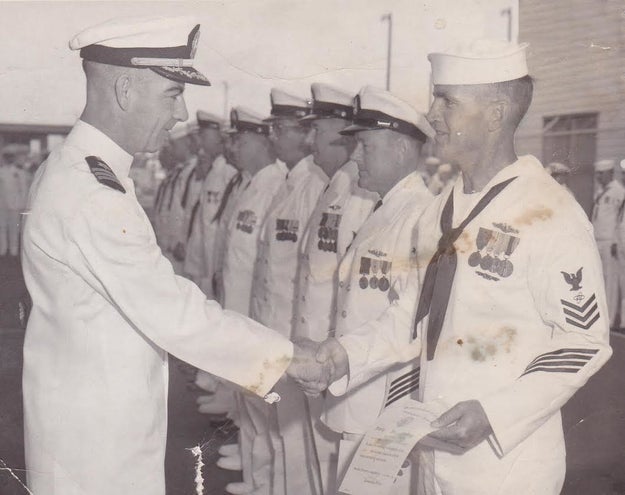 After he retired, Grandpa John became a farmer in Missouri.
Brennan Gilmore
Gilmore said Grandpa John has "a strong commitment to social justice stemming from his deep Christian faith."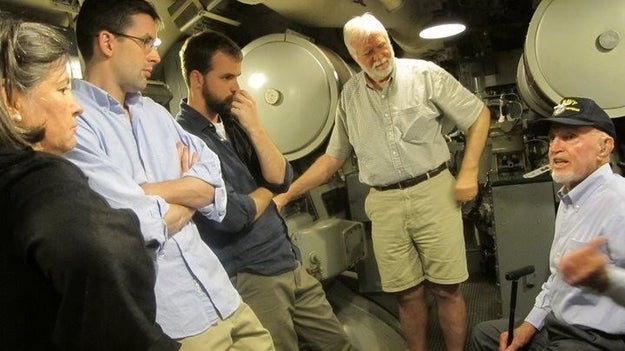 "He has been a Democrat for many years, but at the end of the day, he thinks that the core values our country is founded on transcend party affiliation," Gilmore said. "Dr. King was one of his heroes, and he said that he had hoped that one day he would see Dr. King become President. He loves Obama."
Over the weekend, Gilmore and his grandpa were discussing President Trump's crusade against NFL players who take a knee during the National Anthem in protest of police brutality.
"…Members of the military like my grandfather who risked their lives or fought for this country did not do so because of symbols like the flag or the anthem," Gilmore said. "But because of the ideas those symbols represent, like freedom of speech, and equality and justice for all."
He added: "Trump's comments suggested that we should protect symbols at the expense of the values."
Brennan Gilmore
Grandpa John felt it was important to speak out about how it's the values of our country, not the symbols, that are important to protect. So, he took a knee in solidarity.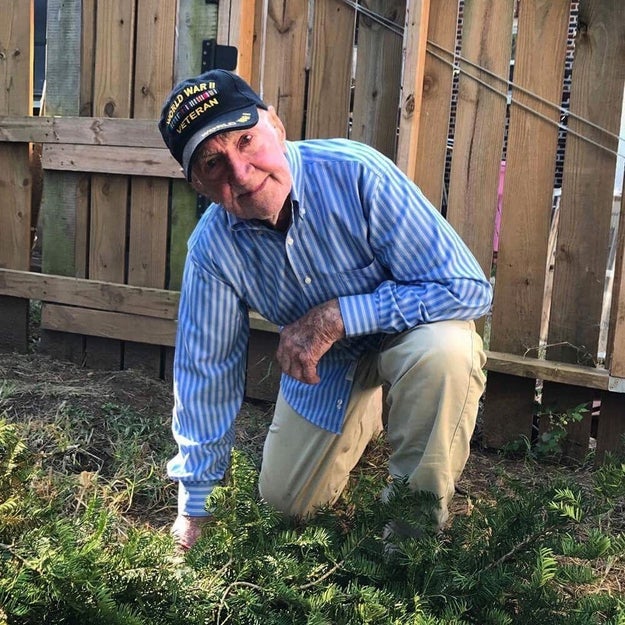 ---
Source: https://www.buzzfeed.com/usnews.xml