The airline said she didn't provide a certificate proving she had a life-threatening allergy.
A woman was dragged off a Southwest Airlines flight on Tuesday after she demanded that two dogs be removed from the flight because of her "life-threatening pet allergy," the airline said.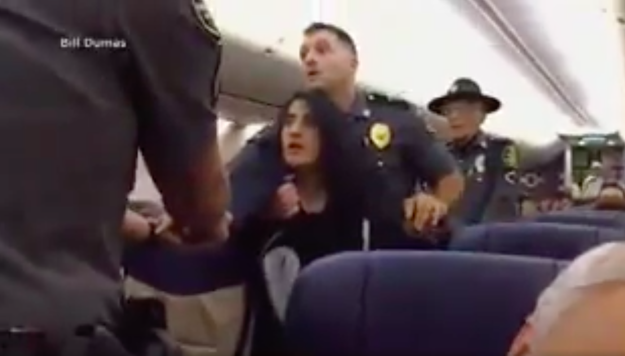 Bill Dumas
In a statement provided to BuzzFeed News, Southwest said that there were two dogs onboard the Baltimore flight to Los Angeles on Tuesday night.
One of the dogs was an emotional support animal and the other was a pet.
The woman reportedly stated that she had a life-threatening pet allergy but was unable to provide the medical certificate necessary to complete travel, according to Southwest.
"Our policy states that a Customer (without a medical certificate) may be denied boarding if they report a life-threatening allergic reaction and cannot travel safely with an animal onboard," the airline's statement said.
The flight crew "made repeated attempts" to explain the situation to the passenger but she refused to deplane and "law enforcement became involved," Southwest said.
At one point, the woman is heard telling the officers, "My dad has a surgery."
Two of the officers are seen holding her arms and legs, while she repeatedly screams, "Don't touch me."
"You have ripped my pants off," she is heard telling one of the officers.
She insists that she can walk by herself, but the officers continue to drag her, as one of them is heard yelling, "Then walk!"
Other passengers are also heard telling the woman to "show them you're walking" while another says, "Jeez lady, get off the plane."
---
Source: https://www.buzzfeed.com/usnews.xml