"We greeted him very warmly. We had a very nice discussion where he said we're not disrespecting the flag, we're trying to make a statement," said one veteran.
After President Trump said that NFL players who protest police brutality by not standing during the national anthem was a "son of a bitch" who should be fired, the Seattle Seahawks stayed in their locker room during the anthem on Sunday before their game.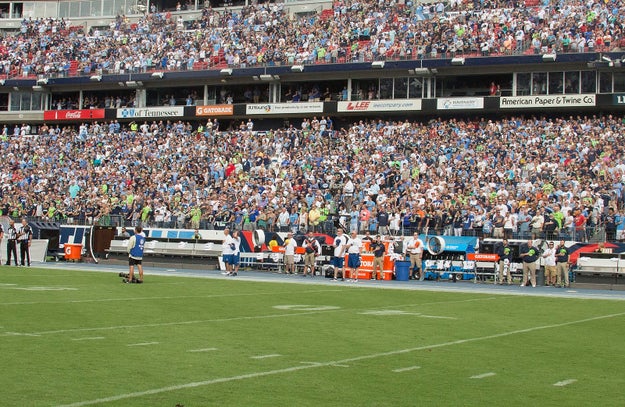 It was part of a series of protests by NFL players and teams all weekend against the president's comments.
Frederick Breedon / Getty Images
But a group of Seattle veterans, many of whom served in the Vietnam War, were offended by the Seahawks action that they headed to the team's headquarters at the Virginia Mason Athletic Center on Tuesday to protest.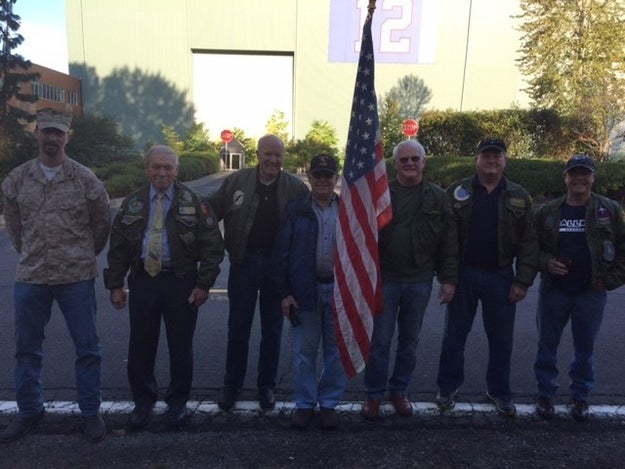 "Basically there was a group of veterans who decided we did not agree the disrespect shown to the flag," Gary Dagan, a 73-year-old Vietnam Era pilot, told BuzzFeed News.
"We were not going to be confrontational, we were just going to stand there quietly with the flag, and make a statement that we like the flag," said Dagan.
So a dozen veterans, who served in the Navy, Marines, Air Force and Army, stood next to an American flag, with their backs to the Seahawks headquarters.
"The one thing that unites us, or should unite us, is the flag. We don't think that the flag is what separates us. We feel as veterans, who served under that flag, we feel the flag should be off limits," said Dagan.
Gary Dagan
After about an hour and a half, a car stopped. "We noticed a big Rolls Royce came by, stopped in the middle of the road and out came one of the Seahawk players, Michael Bennett," said Dagan.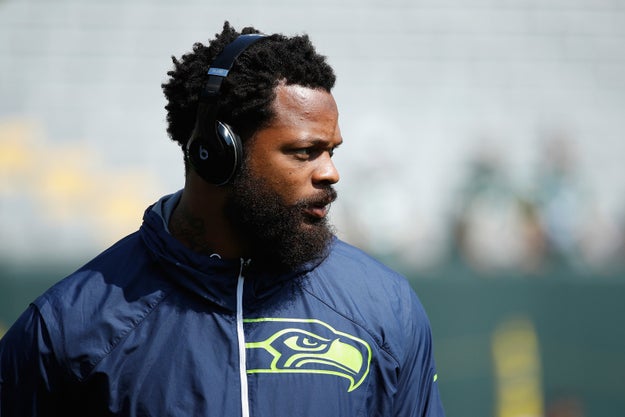 Bennett, 31, is "basically the most vocal of the Seahawks," added Dagan.
Joe Robbins / Getty Images
Bennett began sitting during the national anthem after the white supremacist rally in Charlottesville in August, and said at the time that he planned to do so all season. "I just wanted to remember why we were American citizens, remember the freedom, the liberty and the equality, make sure we never forget that," he said.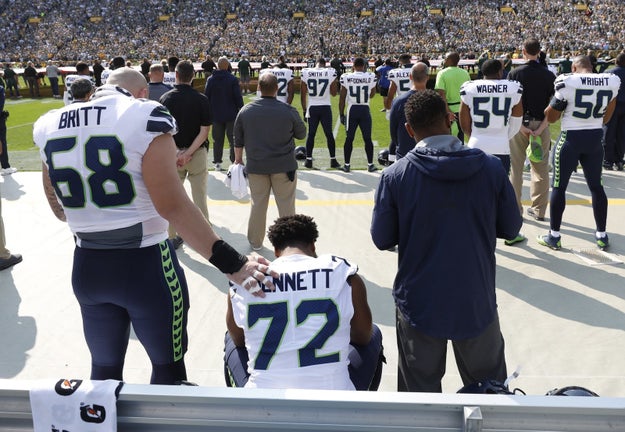 His teammate, Justin Britt, began standing next to him as a show of support, after Bennett noted that black players needed white players to help them.
Jeffrey Phelps / AP
---
Source: https://www.buzzfeed.com/usnews.xml