The storm is expected to make landfall on Saturday night, after killing at least 21 in Central America.
A state of emergency has been issued in Louisiana ahead of Tropical Storm Nate, which is expected to make landfall this weekend.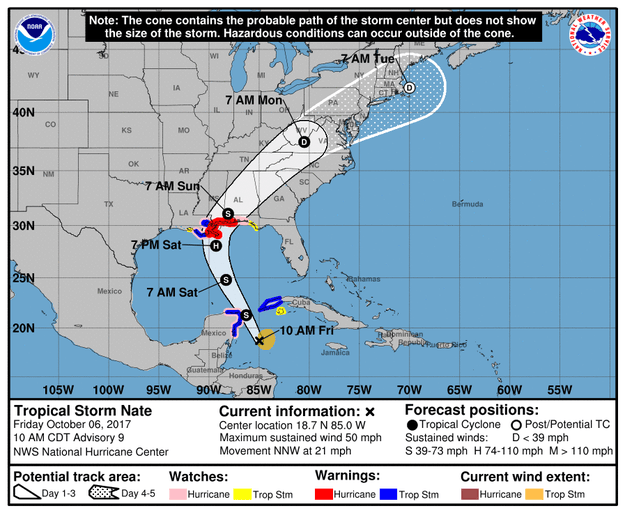 National Hurricane Center
A hurricane warning has been issued from Grand Isle, Louisiana, through the Alabama-Florida border, the National Hurricane Center said in an advisory Friday morning.
As of 11 a.m, Nate was 175 miles southeast of Cozumel, Mexico, and headed north at 21 mph. Maximum sustained winds were recorded at 50 mph.
Louisiana Gov. John Bel Edwards warned Gulf Coast residents not to underestimate the storm's potential for causing major damage. New Orleans in particular could be hit hard by the storm, as the drainage system is still being repaired following heavy flooding in August.
Dozens are missing, and at least 21 people are dead in Central America after rain from the storm caused flooding and landslides.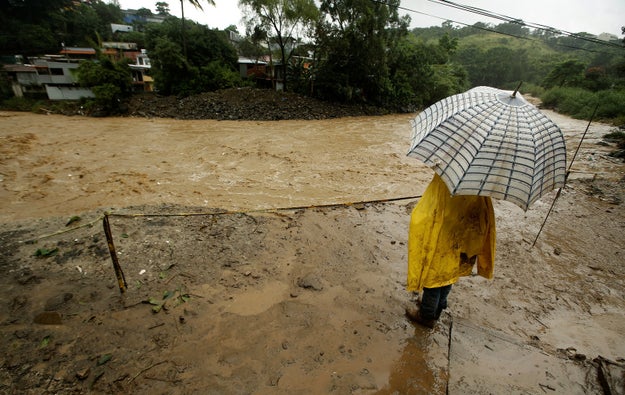 Juan Carlos Ulate / Reuters
---
Source: https://www.buzzfeed.com/usnews.xml