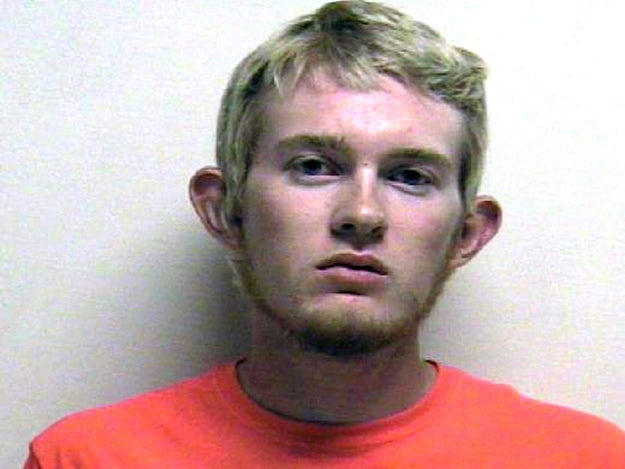 Utah County Sheriff's via AP
On April 19, Tyerell Joe Przybycien, an 18-year-old from Spanish Fork, Utah, texted a friend, saying, "What you do if you knew a friend was trying to commit suicide?"
The friend replied that he would "talk them out of it."
Przybycien, according to court documents provided to BuzzFeed News, responded: "The thing is…I wanna help kill them. It be awesome. Seriously im going to help her. Its like getting away with murder! I'm so fucked up. I'm seriously not joking. Its going down in about a week or two."
On May 6, a turkey hunter found the body of 16-year-old Jchandra Brown hanging from a tree by a rope.
Przybycien was charged with first degree murder and failure to report the finding of a dead body. On Tuesday, a Utah county district judge ruled that Przybycien would stand trial for Brown's murder.
In two plastic grocery bags lying near Brown's body, authorities found a cell phone and a handwritten suicide note from Brown with instructions to "watch the video" on her phone, according to court documents.
Police also found a receipt for the rope with Przybycien's name on it, along with an industrial-strength air duster can. While police were at the scene of Brown's death, they found Przybycien in the area. He agreed to do an interview and told authorities he had been with Brown when she died.
During the interview, Przybycien told authorities that he began spending more time with Brown after she confided in him that for some time, she had wanted to die. He said that he picked her up from work on the evening of May 5, and that he purchased the industrial strength air duster and the rope that Brown used to kill herself, court documents show.
Przybycien also said that he drove Brown to an area near Maple Lake in Payson Canyon, helped her tie the noose around her neck, pulled on the rope to make sure it was tight, and filmed her death on his cell phone.
The video showed Brown standing on a rock with the noose around her neck, holding a shirt and the can of air duster, according to court documents. Przybycien was heard asking her to say something. Brown then lost consciousness after inhaling a large dose of the air duster and falling in a "twisting motion." Court documents say Pryzybycien was then heard saying, "That didn't work. That did not even work."
He continued to film the incident for 10 to 11 minutes and was heard asking Brown questions to which she did not respond.
At one point, he appeared to check on her saying, "Thumbs up if you're ok," the Salt Lake Tribune reported. As the video ended, he was heard saying, "I guess I'll just leave this here now."
He also told police that he wanted to retrieve the rope she used for sentimental value.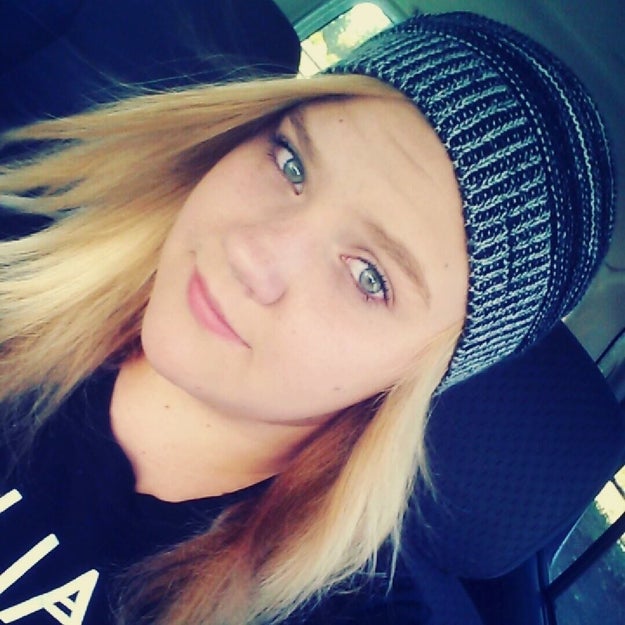 Facebook
"At no point did the defendant offer assistance to save [Brown's] life or render aid but rather he can be heard commenting that her body should be depleted from any oxygen," prosecutors said.
Przybycien told the police that he checked Brown's pulse after her death, and left after he did not find one.
That night, after Brown's death, Przybycien texted a friend: "Bro It happened.. I helped her do it too and I feel so guilty."
The teen told investigators that he had an interest in watching someone die, court documents show. He also told them that he was suicidal and wanted to watch Brown die to see if it was something he could go through himself.
Przybycien said that he felt guilty about the role he played in her death and told authorities that she would be alive if he hadn't helped her kill herself, prosecutors said.
In his ruling on Tuesday, Fourth District Judge James Brady said it was "reasonable to infer that but for [Przybycien's] actions" leading up to Brown's death, she would not have died on May 5 and that his conduct was a "substantial factor" in causing her death.
Brady said that Przybycien could not "escape criminal responsibility" because of Brown's own apparent desire and efforts to die. He wrote that Przybycien acted knowingly and intentionally and with "utter callousness to the value of human life."
"Likewise, encouraging and helping to facilitate the suicide of an impressionable minor who could have benefited from support, counseling or therapy is completely lacking of social value," Brady wrote in the ruling.
Przybycien is also facing five counts of exploitation of a minor after police found child pornography on his cell phone during their investigation of Brown's death, according to court documents. His cell phone contained multiple images of young girls in the nude or in various stages of undress, some of whom were under the age of five.
Przybycien's attorney, Gregory Stewart, argued that his client's actions did not directly cause Browns death.
"Her putting the noose around her neck, stepping onto the pedestal, and inhaling the compressed air so she passed out and slipped from the pedestal caused her death," Stewart told the Washington Post. "These intervening acts, we argue, and not Tyerell's actions, caused her death."
Stewart told BuzzFeed News he would respond to questions about the case, but had not yet responded at the time of publication.
Pyzybycien will be arraigned in court next Tuesday.
The case has drawn comparison to the Massachusetts case of Michelle Carter, who was convicted of involuntary manslaughter in June, for encouraging her teenage boyfriend — through text messages — to kill himself. Carter was sentenced to two and half years in prison, but does not face jail time until her appeals are exhausted.
Source: https://www.buzzfeed.com/usnews.xml