"She had this unbelievable will to live."
This is Chi Chi, a 3-year-old golden retriever living in Phoenix, Arizona.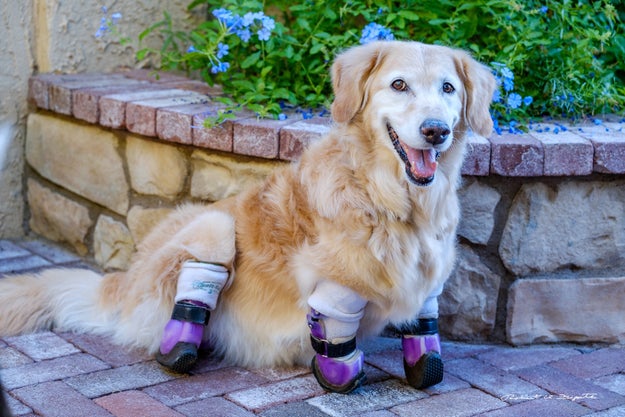 While Chi Chi may be all smiles now, she had a long and difficult path to get where she is today.
Almost two years ago, Chi Chi was found inside a trash bag in South Korea in an area known for its involvement in the dog meat trade, Chi Chi's owner, Elizabeth Howell, told BuzzFeed News.
When a local rescue group found Chi Chi, her legs were "worn down to the bone, infected, and really necrotized," said Howell. She was so sick and in so much pain that they planned to euthanize her.
"But, she was wagging her tail and leaning forward for them to pet her," said Howell. "So, they decided that she wanted to live. There was something special about her."
Bob Fugate / Via rqfphoto.com
The rescue group drove Chi Chi five hours to a vet, who had to amputate all four of her legs in order to save her life.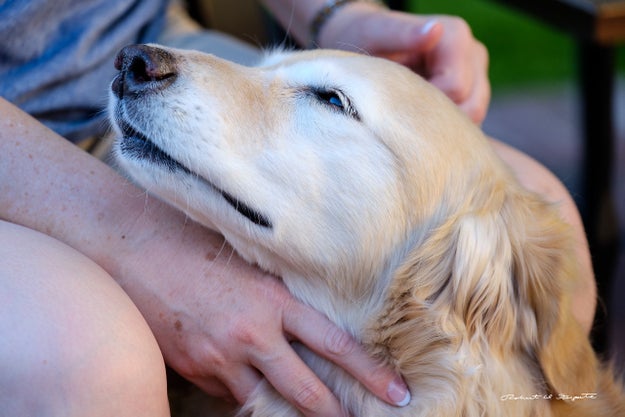 It would take Chi Chi more than two months to recover, said Howell.
"She had this unbelievable will to live," she said.
While she recovered, the group that saved Chi Chi linked up with a Los Angeles–based rescue group, where it was believed she'd have a better chance at finding a permanent home.
Howell's family had previously adopted dogs from this group, so they soon heard about Chi Chi.
It was when Howell first saw a video of Chi Chi that she knew she had to adopt her.
Bob Fugate / Via rqfphoto.com
"I was just taken by her," said Howell. "I had no idea what her story was, but her eyes are really what got me."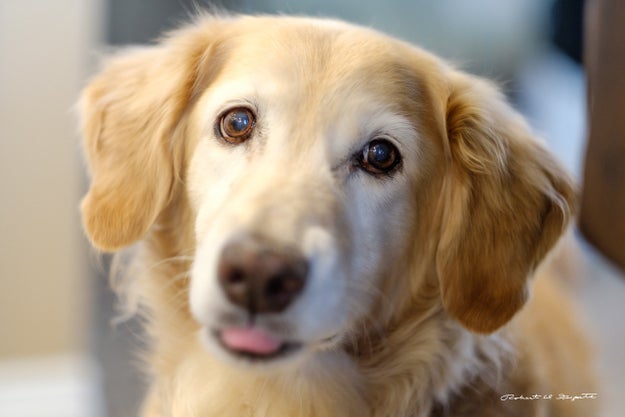 The video was taken shortly after surgery, and showed Chi Chi trying to scoot forward on her stomach to get the people taking the video to pet her.
"Even though she'd just had this major surgery and had to have been in horrible pain, she was still reaching out for human touch, which is unbelievable given what she'd been through," said Howell.
"Maybe she's supposed to be a part of our family, I thought."
Bob Fugate / Via rqfphoto.com
When Chi Chi came home to Howell's family in March 2016, nobody knew if she would ever walk again.
The family had talked extensively about the struggles and sacrifices that would come with adopting Chi Chi, but eventually decided she belonged with them.
"We just knew we'd be able to give her a home and give her a family and the best life that she could have," said Howell. "We didn't know what that would entail at that point."
Bob Fugate / Via rqfphoto.com
Once she was all settled in her new home, Chi Chi got fitted for her prosthetics.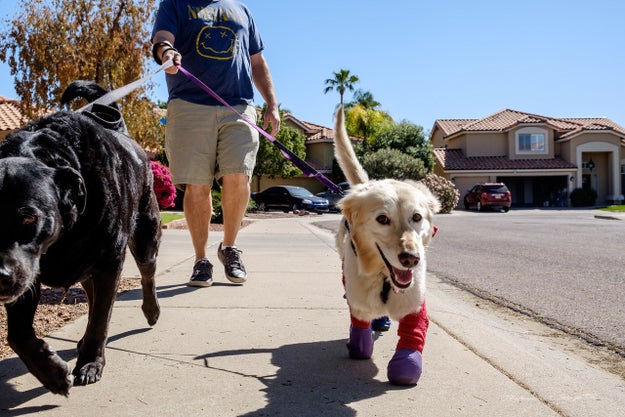 The family still wasn't sure if Chi Chi would be able to learn to walk again.
She surprised everyone by taking to her new legs like a pro. Within a day, she was walking. Today, she can run, play, and go up the stairs just like any other dog.
Bob Fugate / Via rqfphoto.com
@chichirescuedog / Instagram / Via Instagram: @chichirescuedog
Now, months later, Chi Chi serves as a therapy dog in schools, hospitals, and senior homes.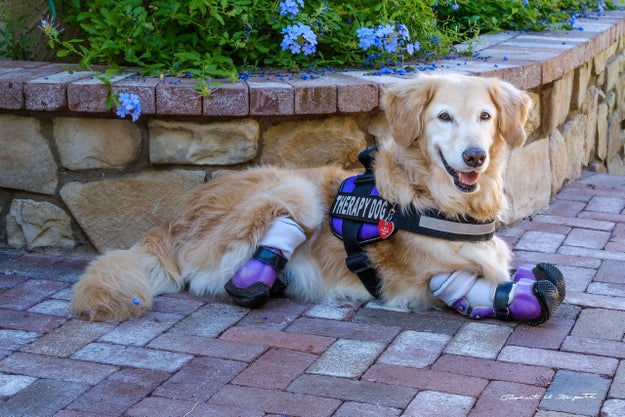 "We really just wanted to share her with people," said Howell.
Howell said Chi Chi's story particularly touched one 6-year-old boy who recently had both of his legs amputated. When he first saw pictures of Chi Chi, the boy said they "have a lot in common," according to Howell. The boy and his mother will visit Phoenix in November to meet Chi Chi.
Chi Chi loves working as a therapy dog, Howell said, and would do it even more if she could.
"We have to manage her activity and make sure she gets enough rest, even though if it were up to her she'd be going every day," she said.
"She's just a regular dog," said Howell. "She gets up, and she lives her life to the fullest every day."
Bob Fugate / Via rqfphoto.com
@chichirescuedog / Instagram / Via Instagram: @chichirescuedog
Source: https://www.buzzfeed.com/usnews.xml