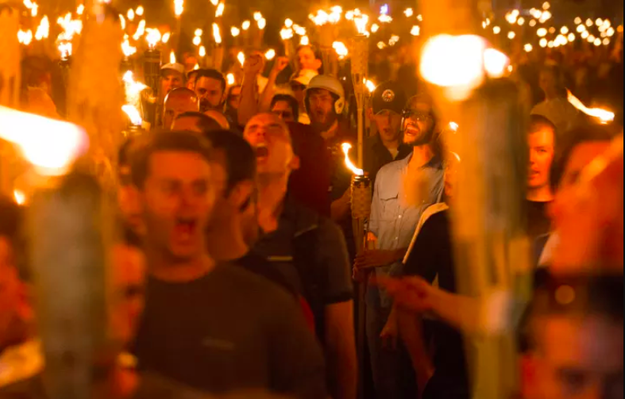 Nurphoto / Getty Images
Law enforcement made "several critical mistakes" in responding to the violent white nationalist rally in Charlottesville, Virginia, earlier this year, an independent report published on Friday found.
The city — which faced criticism over the Aug. 12 rally — had asked former US Attorney Tim Heaphy to conduct an independent review of the violent events that led to the death of a woman.
Heaphy's report concluded that while law enforcement protected free speech, they made "several critical mistakes" including a lack of coordination between city and state police. The report said that local police failed to "anticipate the counter-protesters' desire to disrupt the event by impeding the Klan's arrival and departure."
According to the report, the Charlottesville Police Department also did not provide adequate training or information to officers before the rally. City planners mistakenly believed that they could not limit the possession of items used as weapons at the Unite the Right rally and the city did not provide enough information to the public about their plans for the events, the report said.
The review also revealed that a school resource officer who was stationed in the area where a white supremacist rammed his vehicle into counter-protesters, killing Heather Heyer, had moved from her assigned post over safety concerns, and was not replaced.
This is a developing story. Check back for updates and follow BuzzFeed News on Twitter.
Source: https://www.buzzfeed.com/usnews.xml