Some could say this is a little…out of touch.
Matt Lauer's surprise firing from Today over sexual misconduct allegations have dominated headlines all week, but you wouldn't know it by picking up the Dec. 4 issue of InTouch Weekly, on news stands now.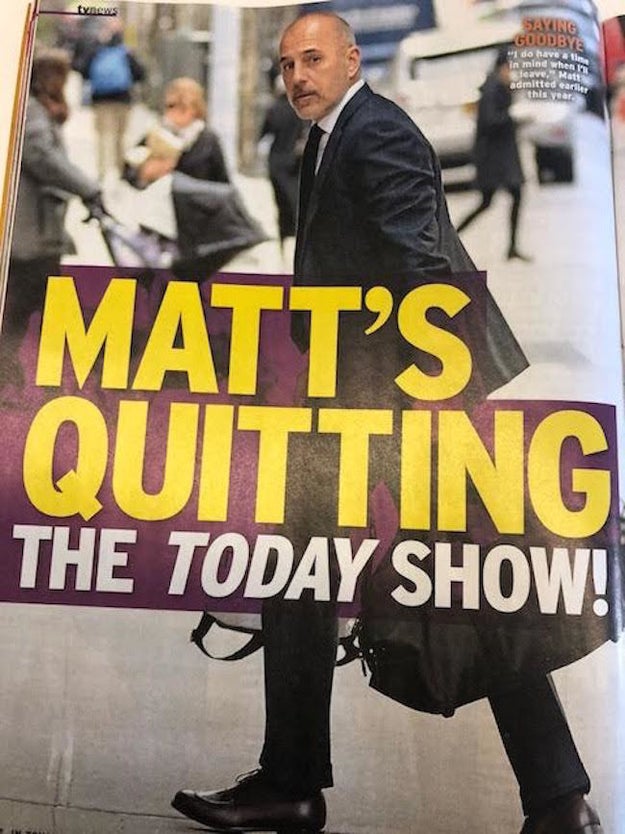 BuzzFeed News
As first noticed by Eve Peyser of Vice, the magazine ran an ill-timed story about Lauer considering leaving his hit show the week he was fired.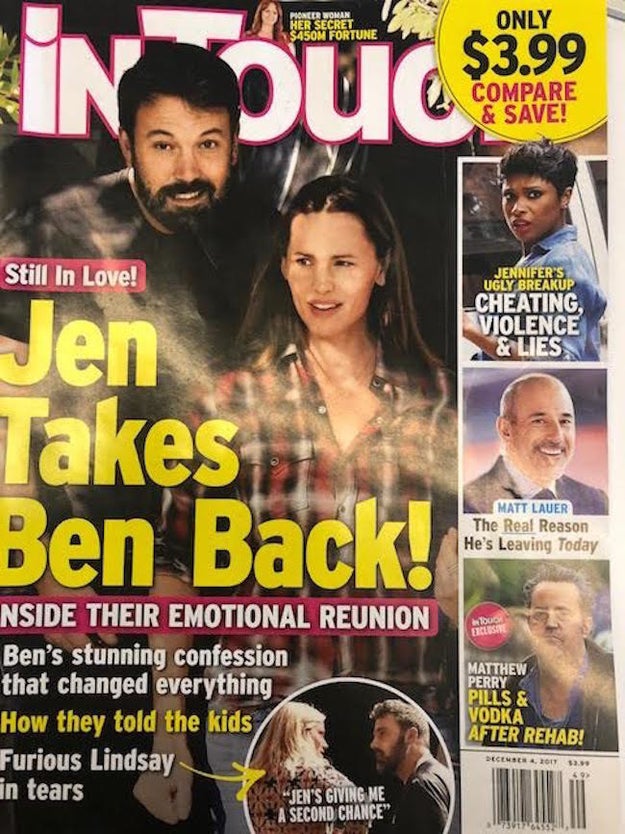 The edition was dated Dec. 4, 2017.
It can be found on news stands as of Friday, although some are carrying a newer edition featuring Prince Harry's engagement dated Dec. 11, 2017.
BuzzFeed News
The article cites a "source" that says Lauer has "always been a team player" and "tried to make things work," but now he is "done trying" and plans to leave the show.
The source breathlessly explains that Lauer's heart hasn't been in the job since the show brought on Megyn Kelly, in September, who Lauer thinks in "entitled."
He also has been wanting to spend more time with his kids, the source said, predicting Today would be sorry about what they had done!
"Matt is going to do a lot of damage to the show when he leaves because no one is being groomed to take over his job," the source said.
BuzzFeed News reached out to InTouch for comment.
BuzzFeed News
Anyway, here's a photo of a cat that looks like Zorro, bye!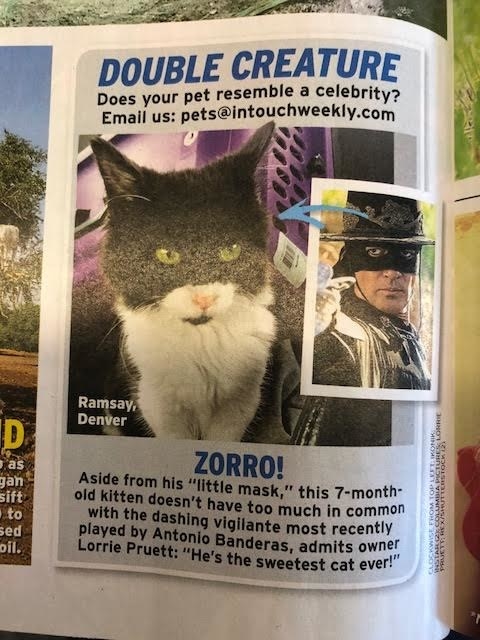 (You know how we love our cat content here at BuzzFeed.)
BuzzFeed News
Source: https://www.buzzfeed.com/usnews.xml