Officials are now reviewing the messages to see if anti-Trump bias affected the investigation.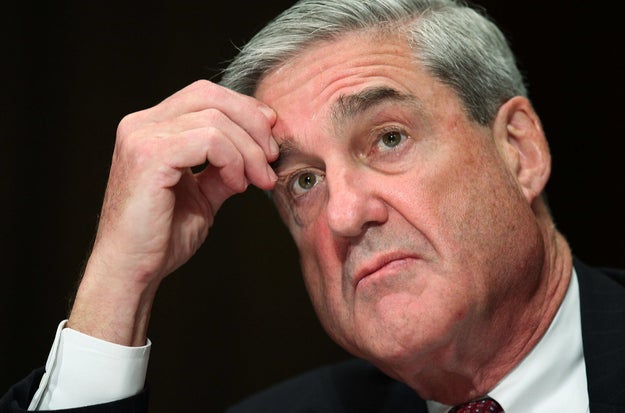 Alex Wong / Getty Images
A top FBI official working on special counsel Robert Mueller's investigation into Russian meddling in the election was removed over the summer after it was revealed that he'd sent anti-Trump text messages.
The news that counterintelligence agent Peter Strzok was removed from the probe was first reported by the New York Times on Saturday, and followed by separate reports in the Washington Post and Associated Press.
According to the Post, Strzok was reportedly having an affair with Lisa Page, an FBI lawyer who worked for Deputy Director Andrew McCabe, at the time he was also helping lead the investigation into Hillary Clinton's emails.
During the Clinton investigation and campaign season, Strzok and Page allegedly exchanged text messages which criticized then-candidate Donald Trump and indicated support of Clinton.
The Times reported "Strzok and a colleague reacted to news events, like presidential debates, in ways that could appear critical of Mr. Trump."
A spokesperson for Mueller's team confirmed to BuzzFeed News that Strzok was no longer assigned part of the investigation.
"Immediately upon learning of the allegations, the Special Counsel's Office removed Peter Strzok from the investigation," Special Counsel's Office spokesperson Peter Carr told BuzzFeed News. "Lisa Page completed her brief detail and had returned to the FBI weeks before our office was aware of the allegations."
Strzok was reportedly reassigned to a job in the FBI's human resources department following the discovery of the texts.
The exact nature of the text messages has not been made public, but defenders of Strzok and Page have reportedly called the allegations "overblown" and said there wasn't any misconduct.
Officials are now reviewing the messages to see if anti-Trump bias affected the investigation.
The Department of Justice Office of the Inspector General said that as part of a broader inquiry into how the FBI handled the 2016 election they were "reviewing allegations involving communications between certain individuals, and will report its findings regarding those allegations promptly upon completion of the review of them.''
President Trump has repeatedly criticized Mueller's investigation as a political "witch hunt."
Four people have been charged as part of the probe so far, including former National Security Adviser Michael Flynn who pled guilty on Friday to lying to the FBI.
Chris Geidner contributed to this report
Source: https://www.buzzfeed.com/usnews.xml