Members of a white nationalist group posed racist and homophobic fliers across the Southern Methodist University campus.
Masked members of a white supremacist group hung racist banners and signs and gave the Nazi salute at the Southern Methodist University in Texas on Sunday.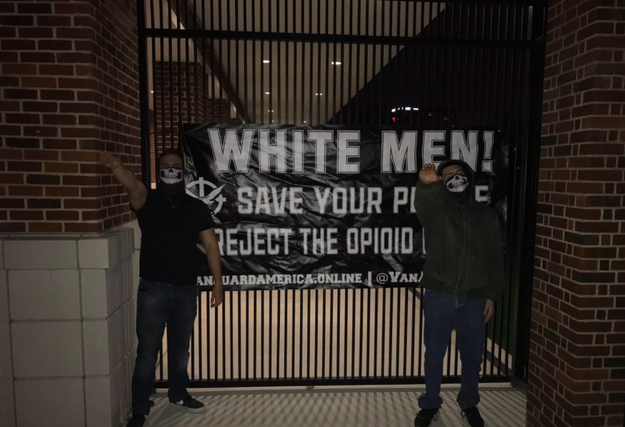 Vanguard America, a self-proclaimed fascist group that opposes multiculturalism, most recently made headlines for its involvement in the violent alt-right rallies in Charlottesville.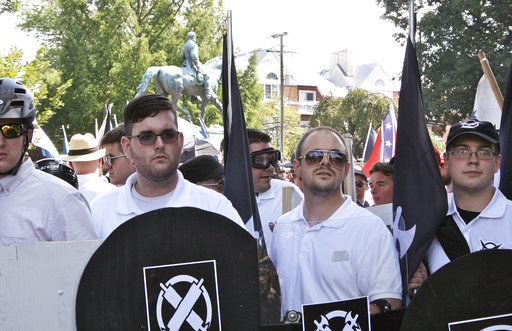 James Fields, the 20-year-old white supremacist who plowed his car through a group of counterprotesters, killing one woman, marched with Vanguard America during the Charlottesville rally, while holding their black shield. The group denied that Fields was a member.
The group has increasingly demonstrated a neo-Nazi ideology," according to the Anti-Defamation League, and often participates in white nationalist and alt-right rallies across the US.
Alan Goffinski / AP
Source: https://www.buzzfeed.com/usnews.xml