"Let's leave my child out of this."
In a pretty wild interview with CNN anchor Poppy Harlow on Tuesday, Roy Moore's campaign spokeswoman, Janet Porter, brought up Harlow's "unborn child" twice to defend the Alabama Senate candidate against allegations of child molestation and sexual misconduct.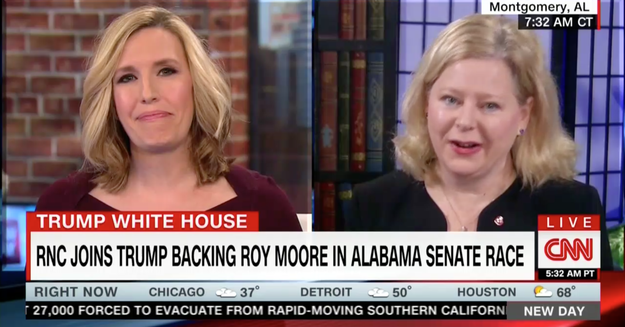 The interview came in the wake of the President Trump's ringing endorsement of Moore who is facing multiple accusations of sexual misconduct, including sexual assault as well as dating teenagers when he was twice their age.
During the interview, Porter called most of the women "nonaccusers," and suggested that some of his accusers were Democratic operatives or were intent on "seeking revenge" against Moore.
Porter began the interview by congratulating Harlow — who is pregnant — on her "unborn child" who she said Moore's opponent, Doug Jones, would "support killing."
"Congratulations on your unborn child," Porter told Harlow. "That's the reason why I came down is to volunteer to speak for Judge Moore because he will stand for the rights of babies like yours in the womb, whereas his opponent, will support killing them up until the moment of birth," she said.
"Thank you for being with us and I appreciate the congratulations on our son on the way," Harlow replied graciously, before moving on to grill Porter about the allegations against Moore.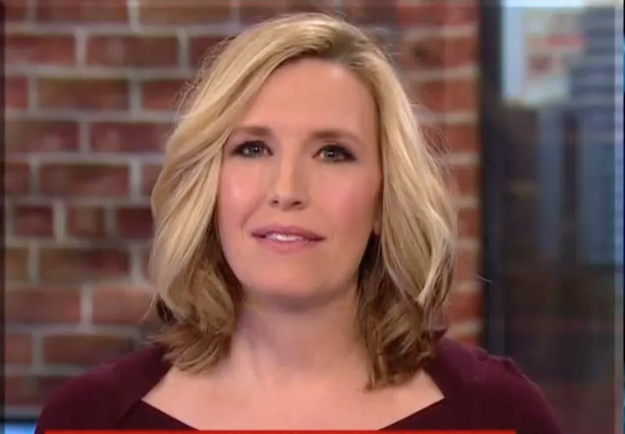 But later in the interview, Harlow appeared visibly angry when Porter defended Moore against child abuse allegations by saying that his Democratic opponent would support taking the life of Harlow's "8-month baby that you're carrying now."
"If you care about child abuse you should be talking about the fact that Judge Roy Moore stands for protection, not only of our Second Amendment rights so we can protect ourselves against predators, for the rights of babies like your 8-month baby that you're carrying now," Porter told Harlow. "Doug Jones says you can take the life of that baby and we should pay for it…"
"Let's leave my child out of this," Harlow said. "Let's leave my child out of this."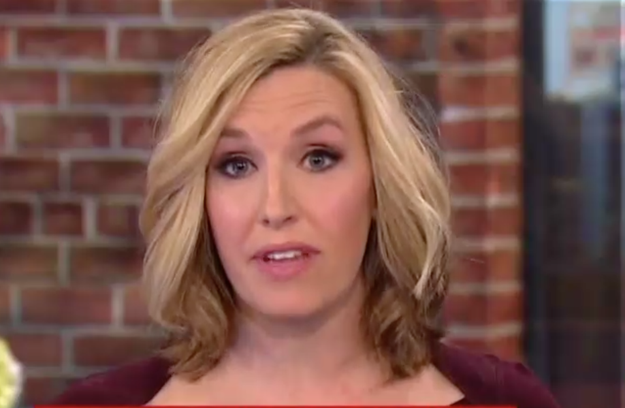 Porter then responded: "It's really the children of Alabama that we are talking about and the Alabamians understand that if we are talking about what's at stake here, we're talking about fake allegations, concocted stories about an innocent man versus real threat of child abuse not only in the womb but also in the locker room."
BuzzFeed News has reached out to Harlow's representative for comment.
LINK: A Woman Who Says She Dated Roy Moore When She Was 17 Shares New Evidence Of Their Relationship
LINK: Trump Just Endorsed A Senate Candidate Accused Of Child Molestation
Source: https://www.buzzfeed.com/usnews.xml