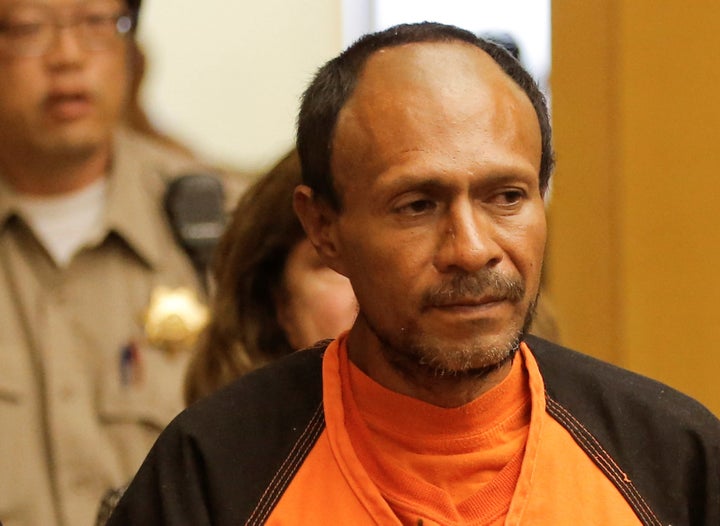 Jose Ines Garcia Zarate.
Pool New / Reuters
The undocumented Mexican national acquitted in the killing of Kate Steinle will face federal charges connected to the deadly and highly-politicized shooting in San Francisco, the US Department of Justice announced Tuesday.
Jose Ines Garcia Zarate was indicted in by a federal grand jury on federal charges of being a felon in possession of a firearm and being an illegally present alien in possession of a firearm, according to records.
If convicted, he could face up to 10 years in a federal prison, according to the Department of Justice.
The charges against Garcia Zarate were filed just days after he was acquitted of murder in San Francisco in a case that caught nationwide attention and became a rallying point for critics of "sanctuary city" policies. Garcia Zarate was convicted of being a felon in possession of a firearm.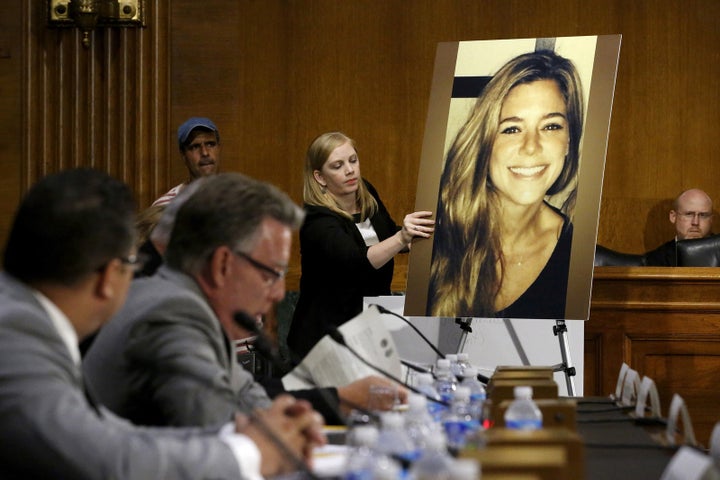 Jonathan Ernst / Reuters
The case also caught the attention of presidential candidate Donald Trump last year, who used it to highlight crime committed by undocumented immigrants during his campaign.
President Trump slammed the jury decision in the case last week, writing in a tweet, "No wonder the people of our Country are so angry with illegal Immigration."
Garcia Zarate had been deported five times before the 2015 shooting.
Defense attorneys for Garcia Zarate argued the gun, which had been stolen from the car of a Bureau of Land Management ranger, was accidentally fired by Garcia Zarate. The bullet had ricocheted off the concrete walkway before striking Steinle, they pointed out.
Prosecutors argued that the undocumented immigrant had brought the gun with him to the pier and pointed it at Steinle after sitting on the pier for more than 20 minutes.
LINK: The Feds Have Issued A Warrant For The Man Acquitted Of Kate Steinle's Murder
Source: https://www.buzzfeed.com/usnews.xml