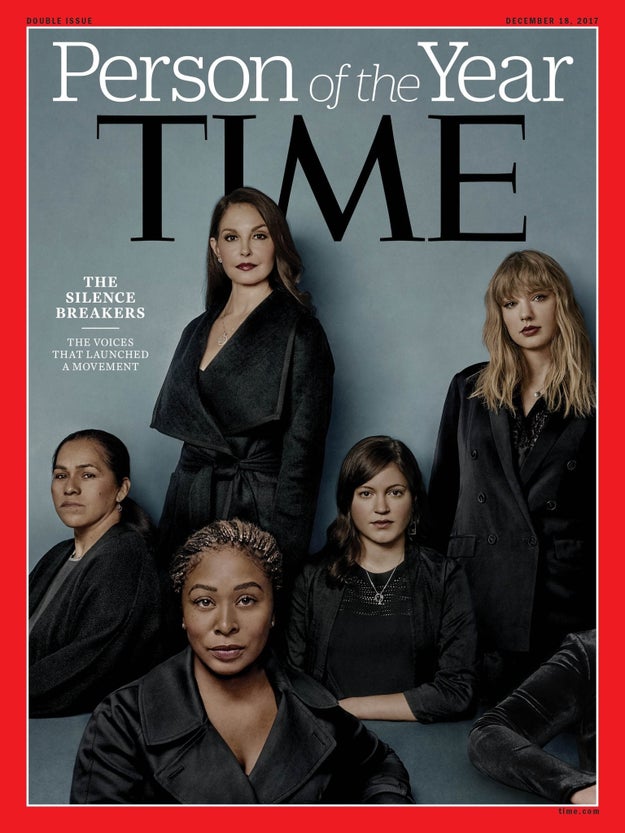 Time
Time magazine announced its "Person of the Year" on the Today show Wednesday morning, naming "The Silence Breakers," the group of women and men who came forward to tell stories of sexual harassment and assault.
"This is the fastest moving social change we've seen in decades, and it began by individual acts of courage by women, and some men, too, who came forward," Time's editor in chief Ed Helms said.
One of the women profiled is Tarana Burke, creator of the hashtag "#metoo."
The magazine named president Donald Trump as this year's runner-up. Trump had previously tweeted that Time had personally called him and said he would "probably" be "Person of the Year," and he said he turned them down.
Helms said on the Today Show Wednesday that the president's tweet "wasn't correct" and that the magazine had done the photo shoot for the reveal five days before the comments. He added that Trump came in second "because he has changed the nature of the presidency and the way the White House functions."
"He's on the verge of his first legislative victory, he's reshaping the judiciary and rolling back regulations," he said.
"We didn't say 'probably,'" Helms clarified, referring to the president's previous tweet. "But you know how it goes."
Trump was Time's 2016 "Person of the Year."
Source: https://www.buzzfeed.com/usnews.xml