Oh god, no no no.
Cindy is a wife and mom of two children who lives in Victoria, Australia. In addition to being a mom, she runs her own small business called "Breastmilk Jewellery."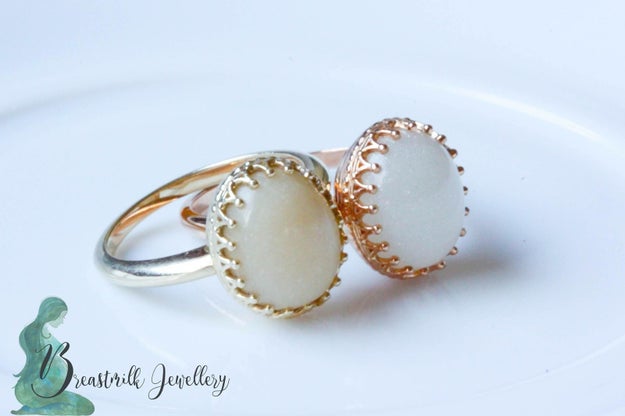 Her creations are made out of materials like her clients' breast milk, placenta, cremation ashes, first curl, umbilical cord, wedding dress, bridal flowers, and more.
Breastmilk Jewellery
Naturally, Cindy is a busy lady, and her husband tries to help her around the house. However, recently his attempt to do so went HORRIBLY wrong. It started when Cindy found this…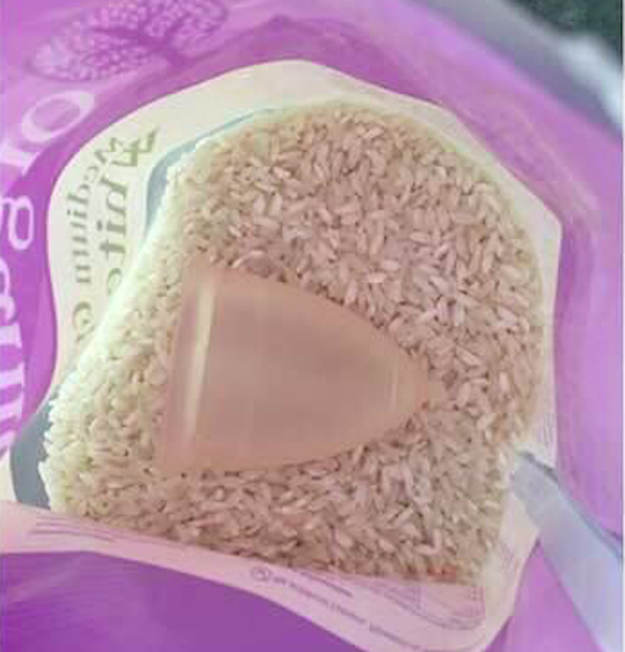 For those who may be unclear, that is Cindy's MENSTRUAL cup…in a bag of rice her husband had used to make food the night before.
Cindy told BuzzFeed News her toddler had somehow gotten ahold of the cup earlier.
She had placed it next to the sink out of reach, and forgot about it.
Immediately, she texted her husband to ask WTF it was doing in the rice. His answer was both hilarious and horrifying.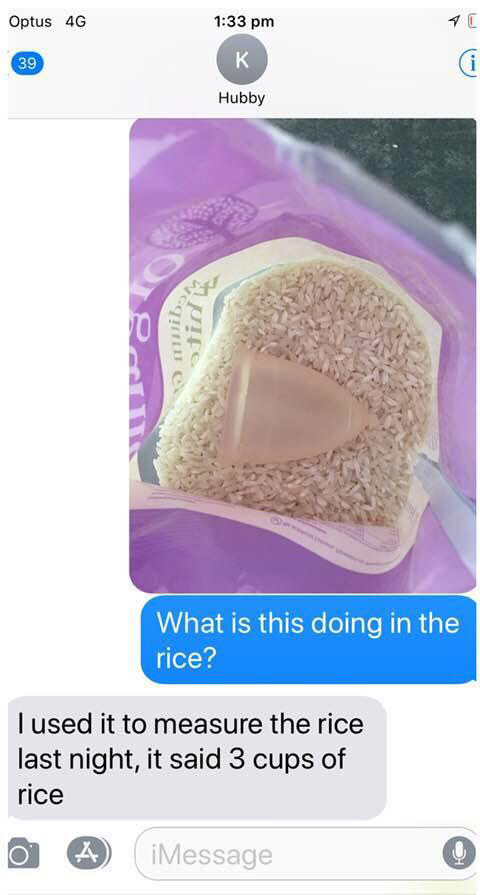 "I used it to measure the rice last night," he texted her. "It said three cups of rice."
Oh god…no.
"He was just trying to help me in the kitchen and thought that I left a measuring cup out for him next to the rice," Cindy explained. "He was finishing off making tea for me as I got distracted with the kids."
Of course, Cindy was disgusted. She tried to explain, but her poor hubby still didn't get it. "GOOGLE MENSTRUAL" she finally had to text him. Finally he got it.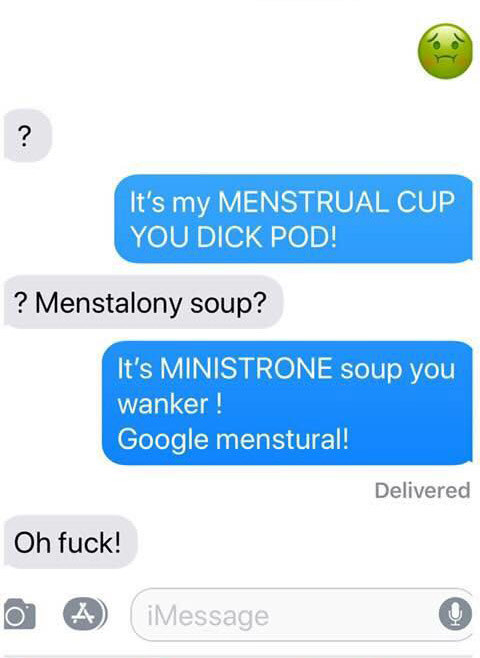 Poor, poor guy.
"I was horrified when he admitted that he had used it in the rice but the cup was clean, the rice was boiled so no harm done," Cindy said.
She added that her husband "saw the funny side of it after he realized what he had used."
Cindy shared the texts on Facebook for a laugh, and it soon got picked up by mom sites like Scary Mommy. Women said they could not stop laughing at the mistake.
Source: https://www.buzzfeed.com/usnews.xml