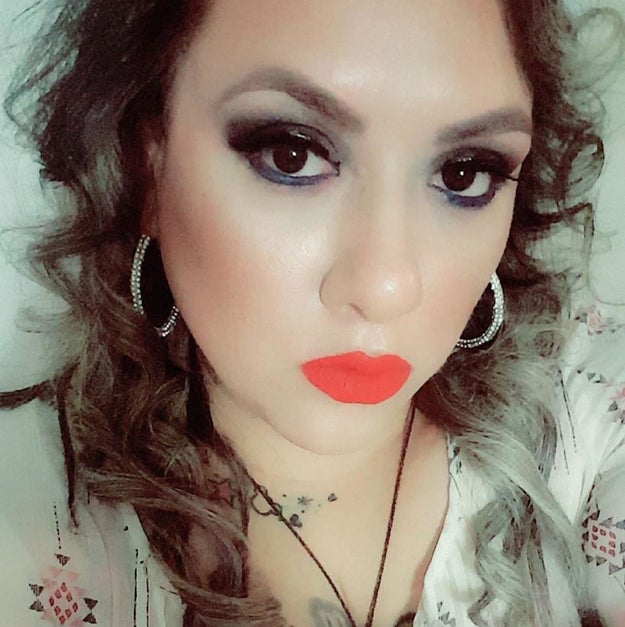 A Texas citizen journalist, who calls herself Lagordiloca (the fat crazy woman) and livestreams crime scenes, has been charged for revealing the name of a person who died by suicide before police had announced it.
Priscilla Villareal, 32, posts Facebook live videos to her page Lagordiloca News LaredoTx and is not affiliated with any traditional media organizations. Over 80,000 people "like" her page, and watch her live streams filmed at police scenes and accidents in Laredo Texas, where Villareal often speaks to authorities and adds commentary on what is happening or news she has heard.
On Dec. 13, she was charged with two counts of misuse of official information, a third-degree felony, according to local news reports.

Facebook
The charges related partly to a case involving the death of a local US Borders and Customs Patrol worker, who died by suicide in April. Washington Post reports that authorities believe Villareal got the name of the man from a Laredo police officer and published it before it had been officially released to the public.
It is rare that a journalist or reporter would be charged over reporting, particularly regarding information that would eventually be made available to the public.
The Laredo Morning Times quoted from the criminal complaint, which states that Villareal's "access to this information and releasing it on 'Lagordiloca News Laredo Tx' before the official release by the Laredo Police Department Public Information Officer placed her 'Facebook' page ahead of the local official news media which in turn gained her popularity in 'Facebook.'"
BuzzFeed News has reached out to Villareal and the Laredo Police Department, but is yet to receive comment from either of them.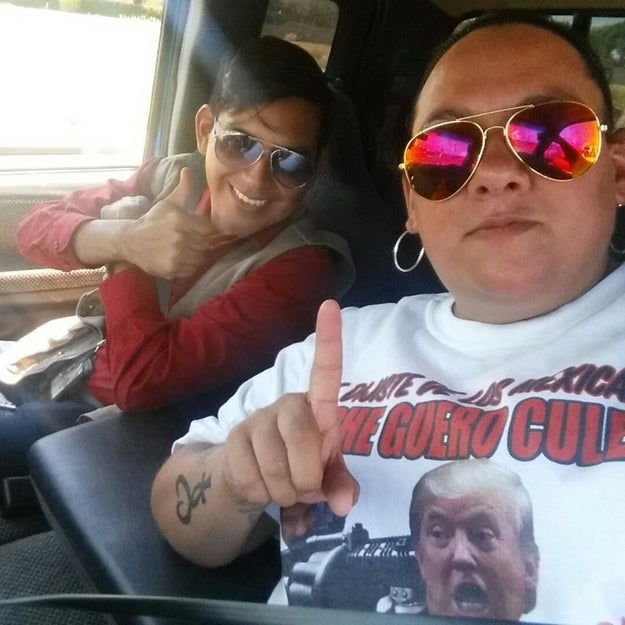 The Laredo Morning Times also noted that Officer Barbara J. Goodman, who was a 19-year veteran of the Laredo Police has been placed on administrative reassignment over allegations she leaked information to Villarreal.
It reports that the arrest affidavit said that between Jan. 1 and July 26, Goodman and Villarreal called each other over 500 times and "on specific dates that coincide with law enforcement activities."
Villareal filmed herself on Facebook live in the early hours of Dec .13, hours before she went to the Laredo Police Station to turn herself in. She explains, in Spanish, that she learned the previous day that police had two warrants out for her arrest. "You have known that from the start, police have tried to bring something against me," she told her listeners.
Villareal also noted in the video that Laredo Police were trying to blame an officer (she doesn't name them) who had "absolutely nothing" to do with it. Villareal calls the officer "very honored, respectful of their work" and said her tips came from locals and readers.
"The only thing that they want is to stop me from reporting to you what is happening in Laredo," said Villareal in Spanish.
She also filmed her drive to the Laredo police station on the afternoon of Dec. 13.
Villareal, who calls her cars the Night Rider and the Blue Demon, according to a new Texas Monthly profile, drives around most nights in Laredo to film and report on crimes in Laredo, and has frustrated some locals and authorities because she swears, will show things of a graphic nature and doesn't abide by normal journalistic traditions.
"A lot of people have messaged me thanking me for what I do, and a lot of people have messaged me pissed off because I showed a certain clip," Villarreal told Texas Monthly.
"In the two years that I've been Lagordiloca, I've learned some lessons, what to show and not to show. But people need to know what happened."
Source: https://www.buzzfeed.com/usnews.xml