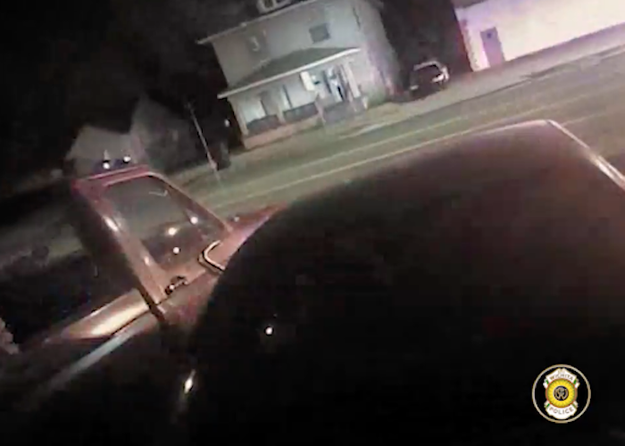 A still from a video of the police encounter shows the man standing in the doorway shortly before an officer opens fire.
Wichita Police Department / Via Facebook: WichitaPolice
Police in Kansas say a man was fatally shot by an officer who was lured to the home by a prank emergency call that may have been related to a dispute over the online game Call of Duty.
The 28-year-old man who was killed Thursday night after emerging from the home was identified by relatives as Andrew Finch. Wichita Deputy Police Chief Troy Livingston told reporters Friday that police were responding to a call from a man who said he had killed his father.
In a recording of the 911 call played back to reporters, a man can be heard telling the dispatcher that he also had a gun and was holding his family hostage. He also says he poured gasoline around the house and might light it.
When SWAT officers arrived, Livingston said Finch answered the door but did not comply with an officer's orders to keep his hands in the air.
Video footage of the confrontation posted by police shows an officer yelling at Finch to show his hands. A few seconds later, the officer fires his gun.
Livingston said the officer opened fire because he feared Finch had a gun when he reached for his waistband.
Finch, it turned out, was unarmed.
Finch's mother, Lisa, told KWCH she was in the house at the time and did not hear the officers' warnings. And during Livingston's press conference, she shook her head and mouthed "that's not true" as he described the incident.
"What gives the cops the right to open fire?" she asked reporters who had gathered inside her home. "That cop murdered my son over a false report in the first place."
Livingston said police believe the incident was the result of "swatting," a prank in which someone calls in a fake crime in progress to get a SWAT team to a certain location.
"We don't see this prank call as a joke," Livingston said.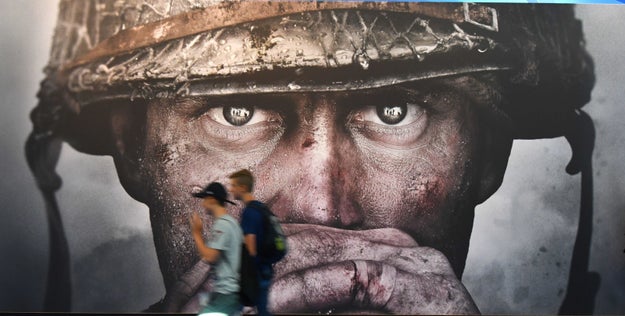 People pass by a poster for the game Call of Duty.
Patrik Stollarz / AFP / Getty Images
There was speculation that the prank call may have been spurred by an online dispute over a wager involving Call of Duty gamers, and the FBI was assisting in the investigation.
Swatting pranks are common among online gamers, but Finch's family said was not a gamer.
UMG Gaming, which operates online gaming tournaments, including one for Call of Duty, expressed condolences to Finch's family on Twitter and said "we will do everything we can to assist the authorities in this matter."
Under Kansas law, some false police calls can be considered a felony punishable by up to 13 months in prison.
The officer involved in the shooting has been placed on leave pending an investigation, as is standard procedure.
Listen to the 911 call and view the video footage of the police encounter here:
Source: https://www.buzzfeed.com/usnews.xml