A woman said a Spirit Airlines employee told her that she should flush her hamster down an airport toilet if she wanted to get on a plane. Spirit says there is no way anyone said that.
By now you have heard of the young woman who claims she flushed her hamster down an airport toilet because an airline employee told her to after she couldn't board a plane with the creature. You probably have some questions!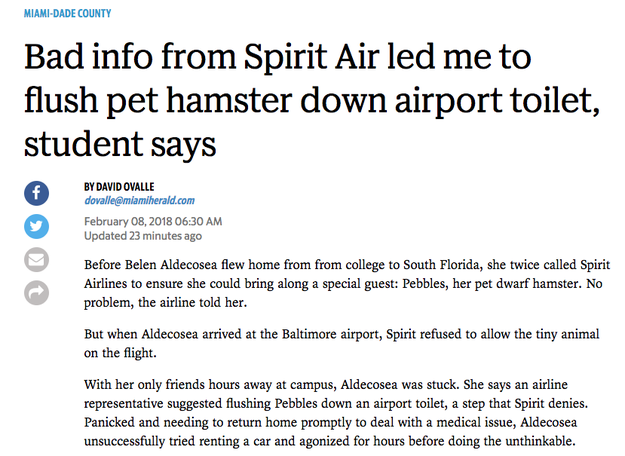 Miami Herald / Via miamiherald.com
We're here to unpack this thing for you.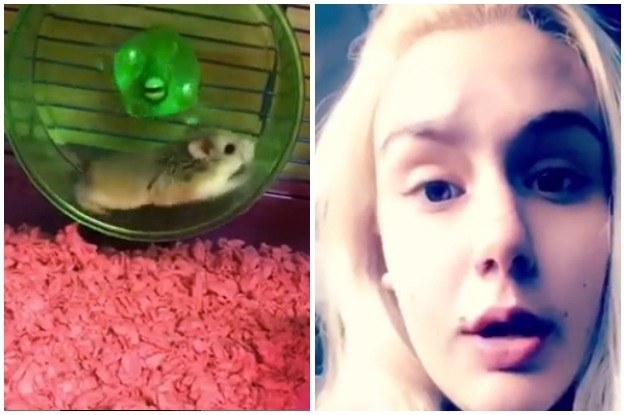 Miami Herald / Via miamiherald.com
Here's the basic information.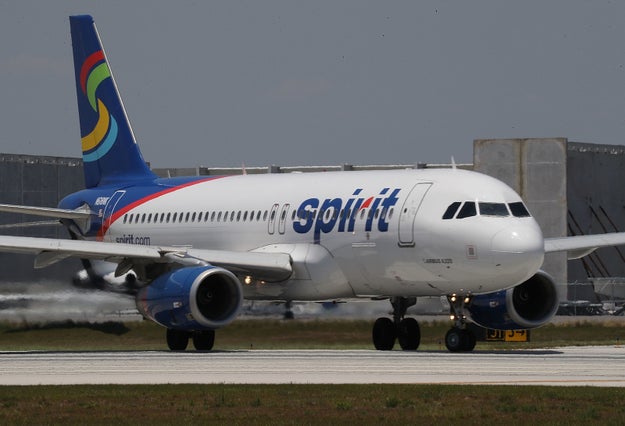 Joe Raedle / Getty Images
Belen Aldecosea, 21, said she'd called Spirit Airline twice to confirm that her hamster, Pebbles, a doctor-certified comfort animal, would be allowed on the Nov. 21 flight. Both she and the airline say Spirit told her it would be fine.
But, upon arriving at the Baltimore airport, Aldecosea says a Spirit Airlines employee refused the animal entry — and suggested she flush her pet down the toilet so she could get on the plane.
Aldecosea's friends were hours away on campus. She contacted at least six car rental companies, but it was a busy Thanksgiving holiday week and none were available — and she was too young to rent one anyway. She was also in pain due to a benign golf-ball-sized growth on her neck.
So. She flushed the hamster.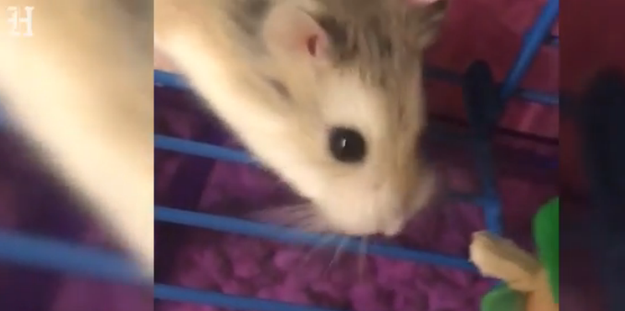 "She was scared. I was scared. It was horrifying trying to put her in the toilet," Aldecosea told the Miami Herald. "I was emotional. I was crying. I sat there for a good 10 minutes crying in the stall."
Aldecosea's lawyer, Adam Goodman, told BuzzFeed News she thought flushing the hamster would put it out of its misery faster than releasing it, where it would inevitably die anyway.
Goodman also said that he is an animal lover, but that "some people don't feel that way about animals."
"She's a young girl, she's trying to get home, she has this medical issue," Goodman said. "She handled it in the way she thought she had to, the way she was forced to."
Aldecosea is considering suing Spirit Airlines. Spirit has strongly denied that any of their employees told the woman to harm her pet.
Miami Herald / Via miamiherald.com
Rodents of all kinds, as well as ferrets, spiders, snakes, and other reptiles, are not permitted on Spirit Airlines flights.
But wait — Spirit Airlines also said it rebooked Aldecosea on a later flight — which departed about nine hours later — "so she had time to find other accommodations for the animal."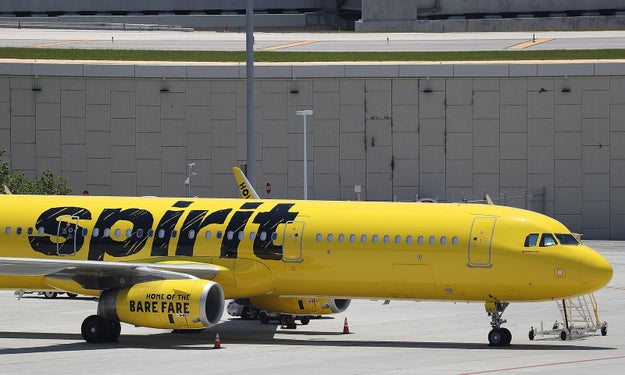 Joe Raedle / Getty Images
"Our records indicate the Guest took that later flight with no further incident," said Dombrowski. "We did offer the Guest a voucher for the inconvenience, but we never heard back from her."
It was after she accepted the later flight and was grappling with what to do that Aldecosea claims an employee suggested she either set her pet free outside…or flush it. Spirit said that no employee told her to flush the pet.
"It is incredibly disheartening to hear this guest reportedly decided to end her own pet's life," Spirit Airlines spokesperson Derek Dombrowski told BuzzFeed News.
So there we have it. We'll keep you updated with any developments. In the meantime here are some hamsters from Uruguay.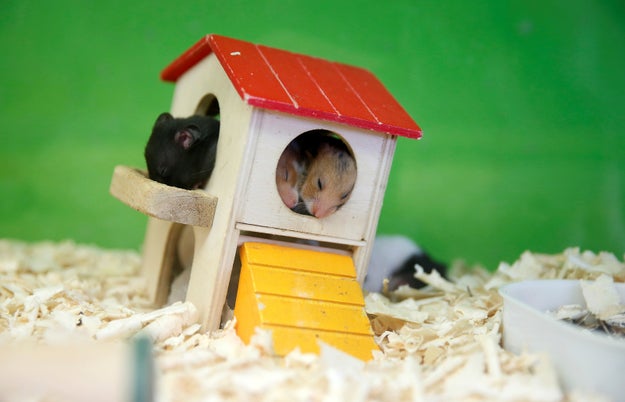 Andres Stapff / Reuters
Source: https://www.buzzfeed.com/usnews.xml